UK: Union tells offshore workers to accept OCA pay offer. Ballot set for Monday
Updated with a statement by OCA
---
Some 2,500 offshore workers in the UK are set to be balloted on the new pay offer submitted by the Offshore Contractors Association (OCA).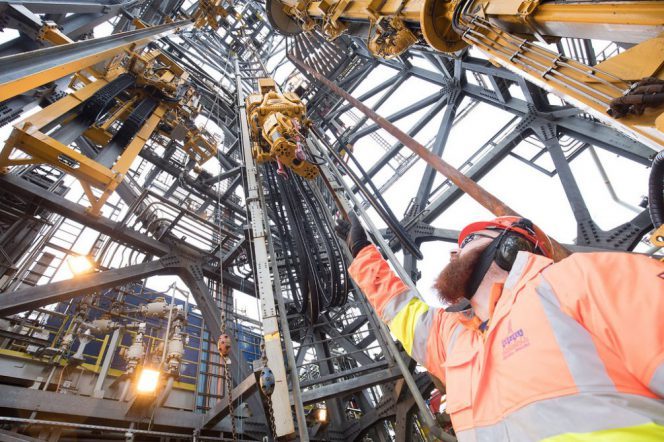 Unite, the union representing the 2,500 workers on Wednesday said the ballot, set to open on Monday, December 17, follows "constructive discussions with all OCA contractors this week."
An online consultative ballot will open on Monday 17th December 2018, closing on Tuesday 8th January 2019 with Unite recommending acceptance of the pay offer, Unite said.
Unite has said that negotiations with the OCA have been ongoing since January this year with several pay offers having been rejected.
The proposed rates of pay (2019/20) consist of a proposed increase in the D1 hourly rate based on a Category B craftsperson of 4.8% for 2019 and 4% for 2020, Unite said on Thursday.
John Boland, Unite regional industrial officer, said: "After productive negotiations with the OCA contractors this week, a new offer will be put to Unite's offshore membership. The offer is a significant improvement on the one made originally in June.
"The OCA have been left in no doubt of the anger felt by the workforce and we welcome the movement on their part to address the concerns of our members. Unite and our OCA shop stewards are recommending acceptance of this offer, but ultimately it is in hands of our members who will make the final decision on whether to accept".
The Offshore Contractors Association represents contractor companies in the UK dealing with offshore activities. Full members include Aker Solutions Ltd, Brand Energy & Infrastructure Services UK Ltd, Cape PLC, Muehlhan Industrial Services Ltd, Petrofac Facilities Management, Sparrows Offshore Services Ltd, Stork Technical Services, Wood, and Worley Parsons.
Paul Atkinson, the OCA's Chief Executive said: "We have worked extremely hard with our members, their operator clients, trade union colleagues and workforce representatives to develop a proposal that will bring pay certainty through until the end of 2020.
"At a time of considerable political turbulence we know that many offshore employees will welcome these financial guarantees. This offer will bring stability to the North Sea allowing us time to strengthen our long term partnership with the trade unions that deliver improvements for the whole industry".
Base hourly rates for a typical Category B employee will rise to £20.65 next month, increasing to £21.48 in January 2020, OCA said.
Offshore Energy Today Staff
Related news
List of related news articles