UK's zero-emission shipping projects get £80mln financial support
The UK Government has revealed the winners of the Zero Emission Vessel and Infrastructure fund (ZEVI), supporting economic growth and boosting the UK's decarbonisation efforts with £80 million investment.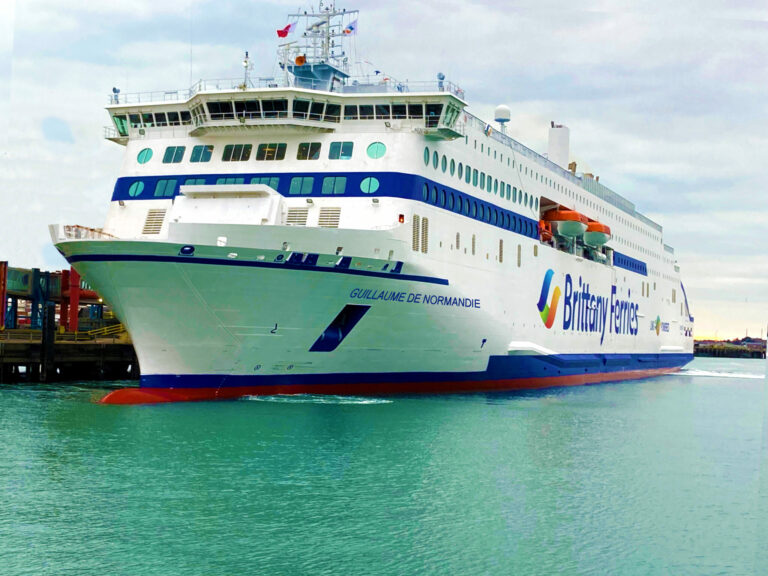 The announcement comes at the start of London International Shipping Week, which runs from 11 September to 15 September.
Having grown consistentl since its conception in September 2013, this year's event is the 10th anniversary and will explore the future of maritime with decarbonisation and the influx of artificial intelligence.
The government wants to support innovative companies in coastal communities from Orkney to Portsmouth with £80 million of R&D funding to boost clean tech and create jobs.
The ZEVI fund is part of the UK SHORE program, launched in March 2022 with £206 million in funding. UK SHORE aims to tackle shipping emissions and advance the UK towards a sustainable shipping future.
The multi-million-pound ZEVI fund, launched in February, is designed to take tech from the factory to the sea by supporting projects that have a long-term impact in reducing carbon emissions.
Successful projects must show they could use this money to work with major UK ports and operators to launch a zero-emission vessel by 2025 at the latest.
One project on the south coast of England, the Zero Emission Network of Workboats, claims their work will deliver savings of 1,000 tonnes of carbon dioxide (CO2) over the span of the 3-year demonstration. That's a saving equivalent to 113,000km driven by an HGV – saving millions of tonnes of CO2 if implemented around the world.
This funding will also support an emission-free postal service through Thames Clipper's project to use a 100% electric fast vessel to deliver Amazon parcels from Dartford to Tower Bridge Quay.
"The maritime sector's drive towards a cleaner future goes hand in hand with the government's plan to grow the economy and create new, well-paid jobs all over the UK," Maritime Minister Baroness Charlotte Vere said.
"The number of applications meant hard decisions had to be made but shows the strong desire to reduce emissions across the sector and the successful projects will be a crucial element in the journey to net zero," Sarah Treseder, CEO of UK Chamber of Shipping, stated.
"The industry is working closer than ever with government to decarbonise, drive economic growth and ensure we remain the world's natural home for maritime," Maritime UK CEO, Chris Shirling-Rooke, noted.
Portsmouth International Port has predicted the funding it is receiving will help to deliver its 20-year plan and grow its employment from just under 6,000 to just over 40,000 while Collins River Enterprises has forecasted a boost in job numbers by up to 800 thanks to the funding.
"I'm proud of our ambitious sustainability goals and this project will see us be able to not only provide shore power for ships on 3 of our berths but also provide power for the hybrid Brittany Ferries ships coming in 2025," Mike Sellers, director of Portsmouth International Port, said.
Christophe Mathieu, CEO of Brittany Ferries, highlighted that the arrival of 2 LNG-hybrid ships in spring 2025, will be the climax of the biggest fleet renewal programme of teh company.
To remind, the firm ordered the LNG-hybrid vessels, which will operate on routes connecting Portsmouth with St Malo and Caen, in July 2021.