Union Jack Oil buys royalties from three North Sea fields
Onshore-focused exploration and production company Union Jack Oil has acquired a royalty interest in revenues generated from three fields in the Central North Sea.
The royalty is a 2.5 per cent interest over 20 per cent of oil and gas revenues produced at the Claymore, Scapa, and Piper complex.
Union Jack Oil said on Monday that it was using its cash resources to buy the income stream for $130,000 from Cambridge Petroleum Royalties.
The company added that the royalty was a cash-generating and high yielding investment with an average annual compound yield estimated at 16.5 per cent over its life.
This is its first royalty investment in the Claymore and Piper Complex. Union Jack said further transactions are planned for 2021 with 'a second, material transaction at an advanced stage'.
David Bramhill, Union Jack's executive chairman, said: "This compelling investment in a cash-generating royalty over the Claymore and Piper Complex's oil and gas revenues, plays strongly to the company's technical and analytical strengths in oil and gas and represents a low-risk entry strategy to the North Sea while generating superior investment returns.
"The royalty provides Union Jack with the benefits of an attractive cash flow stream and high yields from North Sea oil and gas production without the accompanying capital and operating costs associated with direct participation in the underlying oil field developments and infrastructure".
The company added that independent estimates indicated that there remains a minimum of ten years of further economic production life in the Claymore and Piper Complex with the royalty generating a superior financial return for Union Jack during that time.
Namely, it could generate a compelling estimated internal rate of return of approximately 129 per cent while the payback of the original investment, including working capital adjustments, is estimated to be less than 12 months.
As for Claymore and Piper, they produced over 1.8 billion barrels of oil and 262 billion cubic feet of gas to date, of which approximately 6 million barrels of oil and 2 billion cubic feet of gas in 2020. The operator of both assets is Repsol Sinopec.
The Claymore Complex is located within block 14/19 of the UK Continental Shelf in the Central North Sea, 161 kilometres north east of Aberdeen. The development consists of two fixed, steel bridge-linked platforms in 110 metres of water.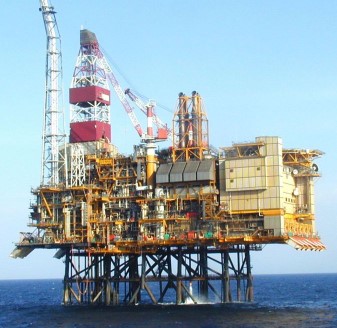 The complex also includes the Scapa oilfield developed as a sub-sea tie-back to the Claymore platform, which produced first oil in 1985.
Piper was initially authorised for development in 1974 and lies within block 15/17 of the UK Continental Shelf in the Central North Sea, 193 kilometres north east of Aberdeen.
The Piper B platform was installed in 1992 and production commenced in 1993. Piper B's process facilities separate production from the Piper, Saltire, Chanter and Tweedsmuir reservoirs into oil, natural gas liquids and dry gas.