Update: Petronas says two dead after offshore support vessel hits oil platform off Malaysia
This article was updated to include a statement by Petronas, confirming two fatalities.
Two crew members from an offshore support vessel died after the vessel collided with an oil platform offshore Sarawak, Malaysia.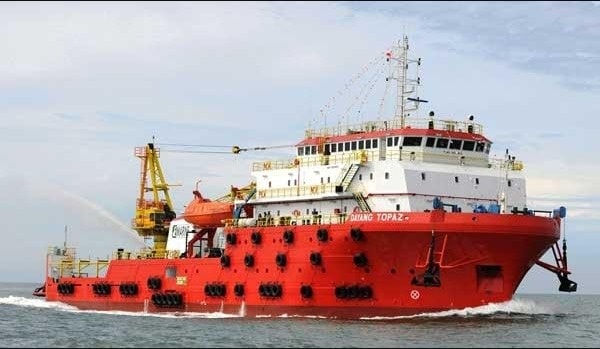 Malaysian Maritime Enforcement Agency (MMEA) head, Mohamad Zubil Mat Som, said in a statement on Tuesday that the anchor cables of the Dayang Topaz vessel disconnected due to bad weather.
This caused the vessel to drift and collide with the Baram B oil platform, he said.
The crew member who died jumped off the vessel after the collision, along with 124 other crew members who were later rescued from the sea.
Those crew members were later saved by rescue vessels and taken to the Miri port. However, 62 members stayed on board the vessel.
The damaged vessel will also be taken to the port.
The oil platform is operated by the state-owned oil and gas giant Petronas.
In a statement on Tuesday, Petronas confirmed that an incident involving a vessel, which made contact with platform structures, had occurred at the Baram field, 14 nautical miles off Miri at 6.23 am on 27 October 2020.
The vessel, MV Dayang Topaz, owned by DESB Marine Services was undertaking operational work at the Baram platform for Petronas Carigali, when it made contact with the platforms after its anchor wire gave way during adverse weather.
According to Petronas, there were 187 personnel on board at the time of the incident. As a result of the incident, 125 personnel jumped overboard.
The affected personnel were eventually rescued by the emergency responders and evacuated to Miri.
However, two fatalities were reported, Petronas said.
Petronas also stated that an investigation is currently underway and all relevant authorities have been informed of the incident.