Update: X-Press Pearl engulfed in flames after an explosion, crew evacuated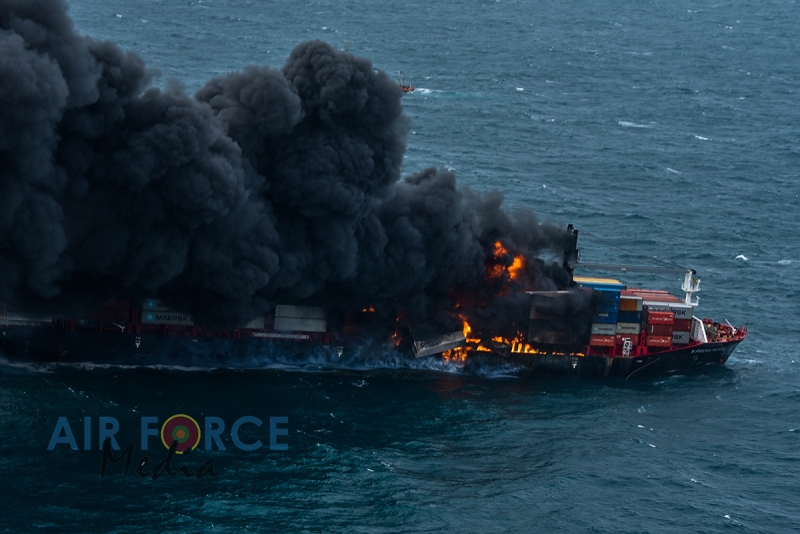 Harrowing images have emerged this morning of the X-Press Pearl containership, engulfed in flames with thick, black smoke billowing from the vessel.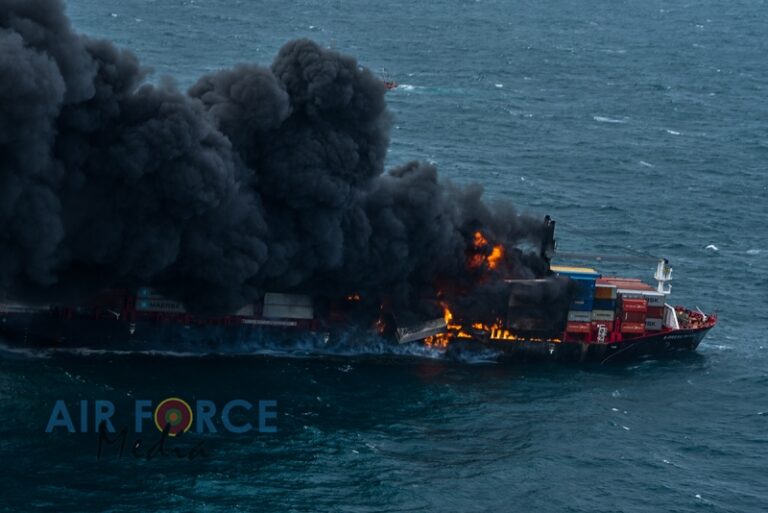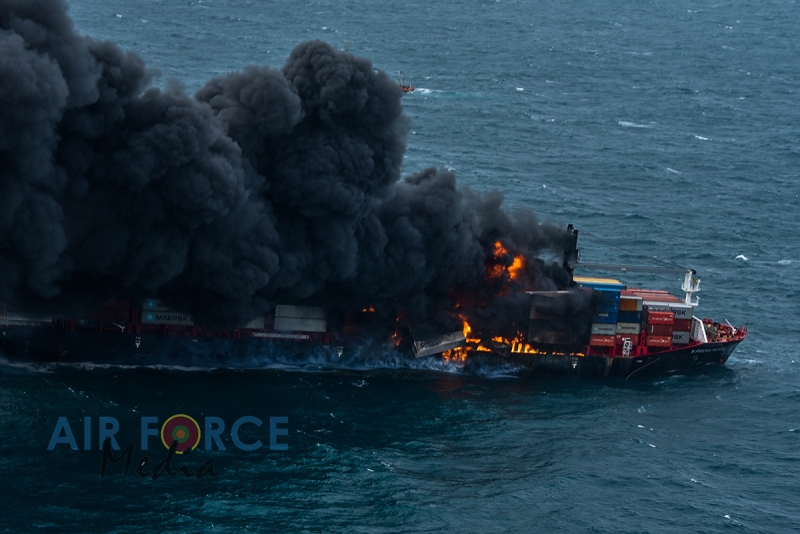 The ship was hit by a fire on May 20th while at anchorage off Colombo harbour, Sri Lanka, and the local authorities have been working to extinguish it ever since.
The situation seems to have deteriorated after an explosion was reported this morning on the burning ship. According to local media citing the Sri Lanka Navy, two injured crew members were reportedly taken to the hospital.
The Sri Lanka Port Authority believes the fire was caused by a chemical reaction of the chemicals being transported on the ship.
Namely, the feeder vessel, registered under the flag of Singapore, is carrying 1,486 containers with 25 tons of Nitric Acid, several other chemicals, and cosmetics from the port of Hazira, India, according to SLPA.
The 2,700 TEU boxship was built in 2021 by Zhoushan Changhong International and is owned by Singapore-based X-Press Feeders.
The Sri Lanka Airforce has sent out BELL 212 helicopter to the scene this morning, to help douse the fire with additional droppings of chemical powder.
"In the early hours of this morning, all crew and 12 firefighters disembarked from X-Press Pearl as a safety precautionary measure," X-Press Feeders said in an update earlier today.
The distressed containership has a crew of 25 members, who are all reported to be safe.
"Fire and smoke still remain onboard. The salvage team, with fire experts and fire fighters will continue to work on putting out the fire. Special fire-fighting equipment arrived from Europe last night, which will reinforce the salvaging efforts."
Damages to the containers on board and the vessel itself are believed to be substantial, however, their extent is yet to be determined.
The scope of environmental damages from the incident will need to be assessed as well.