Valaris drillship breaks free from moorings off Scotland
A Valaris-owned drillship has broken free from moorings at a port in Scotland prompting the need for a rescue operation.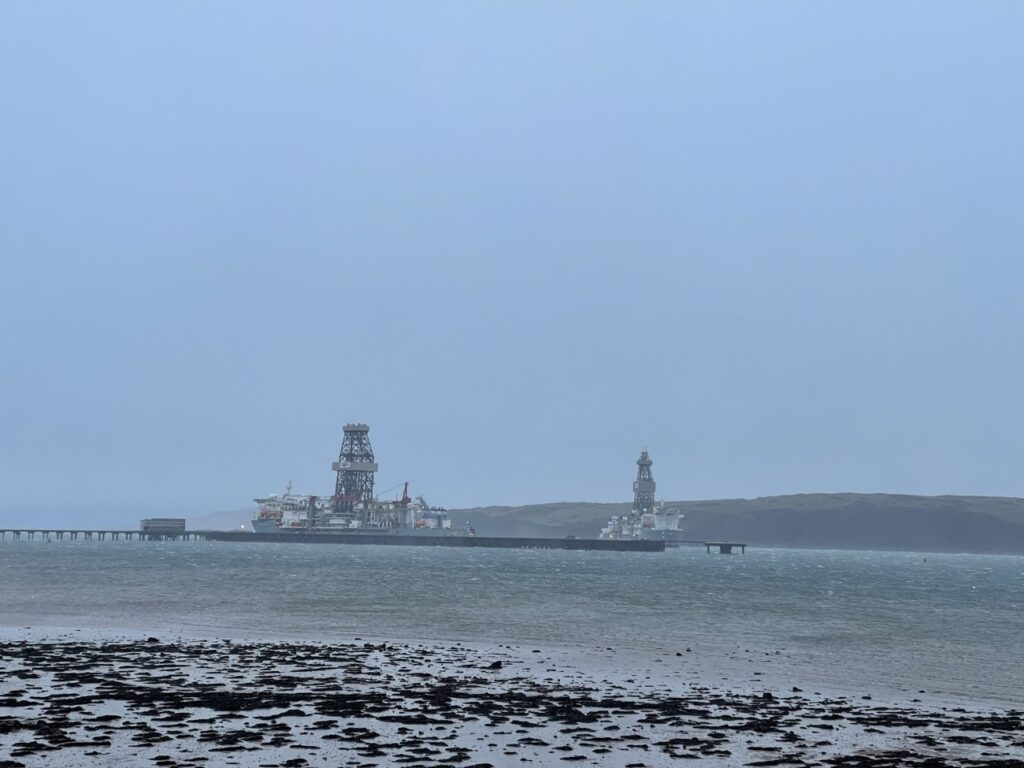 BBC reported on Wednesday that a rescue operation was ongoing after the Valaris DS-4 drillship on Tuesday broke free from moorings off the North Ayrshire coast and began to drift without power.
According to BBC, the drillship was moored at Hunterston Terminal, at Fairlie, in the narrow waters between the mainland and the Isle of Cumbrae.
The news agency also said that the vessel's crew, consisting of eight members, deployed the anchors, which appeared to be holding despite high winds.
HM Coastguard told the BBC that the Valaris DS-4 is now temporarily anchored off Hunterston.
It is unclear from information available on Valaris' website why the 2010-built DS-4 drillship was located in Scotland as the rig owner's last fleet status report, published back in April 2020, shows that the drillship had been preservation stacked in Spain.
The drilling contractor has not provided any new fleet status reports since then as the company filed for Chapter 11 bankruptcy in August 2020.
However, according to information from Friends of the Firth of Clyde, an organization focused on protecting the Clyde coast, two Valaris-owned drillships, DS-4 and DS-8, arrived in Scotland in late December 2020 for a lay-up period.
Offshore Energy has reached out to Valaris seeking confirmation of the BBC report and further details about the incident.
A spokesperson for Valaris said: "Last evening, high and gusty winds caused the Valaris DS-4 to become temporarily unmoored from its berth at the Peel Port of Hunterston, North Ayrshire, while remaining anchored throughout the event.
The spokesperson added: "Tugboats arrived to secure the drillship and it is currently secured in the channel within 200 meters of the shore. The DS-4 will be returned to the berth when weather permits. There were no injuries and no damage resulted from this incident".
In recent Valaris-related news, Offshore Energy reported in late January 2021 that Elon Musk's SpaceX, an aerospace manufacturer and space transportation services company, reportedly bought two Valaris rigs last year to convert them into floating launchpads for its Starship rockets.
Before they were bought, the two rigs were preservation stacked in the U.S. Gulf of Mexico. They were built in 2008 and 2009, respectively.