Valaris reactivating four stacked rigs for return to market – video
Offshore drilling contractor Valaris has shared a video update, detailing its progress in reactivating four stacked rigs ahead of their return to the market for new assignments.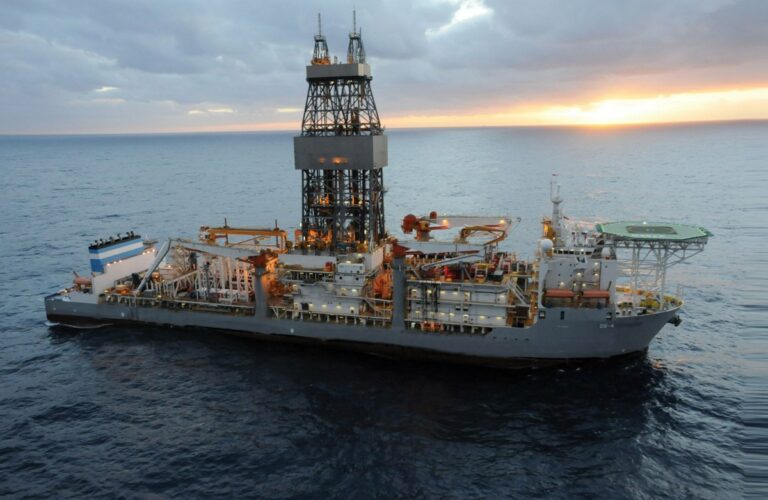 The rigs are Valaris DPS-1 semi-submersible and drillships DS-4, DS-9, and DS-16.
Valaris Capital Projects Director, Bryan Sanchez, also discusses the process for reactivating rigs, including the timeline for different types of rigs, associated risks, and the resources required to ensure project success.
When it comes to upcoming assignments for these four rigs, the 2012-built semi-sub DPS-1 – stacked in Johor, Malaysia – is now preparing for its job with Woodside in waters offshore Australia. The contract is set to start this month and end in May 2024. The rig secured a 16-well contract with Woodside last July.
The first of the three drillships, the 2010-built DS-4, is located in Las Palmas, Canary Islands, and its next assignment will be in Brazil for Petrobras. The rig secured this contract back in October 2021 for a minimum term of 548 days. It is expected to start in June 2022 and run until December 2023.
The 2015-built DS-9 drillship is also located in Las Palmas where it is preparing for its new job with ExxonMobil offshore Angola. The contract, announced last October, is set to start next June and run until May 2024.
Finally, the 2014-built drillship DS-16, formerly known as Resolute, is located in Pascagoula and is set to work in the U.S. Gulf of Mexico for Occidental, starting in May this year and running until April 2024. The two-year contract was announced last August.
[the article continues below the video]
Valaris has secured several new assignments for its drilling rigs so far this year. These include bareboat charter agreements with ARO Drilling for several jack-up rigs in Saudi Arabia, new contracts for operations in the U.S. Gulf of Mexico, Australia, and the UK North Sea, and two one-well contracts with Murphy Oil.
In February 2022, Offshore Energy reported that about $428 million of Valaris' backlog related to a drillship contract in the Gulf of Mexico hangs in the balance as the customer had decided not to sanction the project. However, the contract still has not been terminated. It is worth mentioning that the contract includes early termination provisions should the project not receive a final investment decision.
Follow Offshore Energy's Fossil Energy on social media channels