Valaris to reactivate stacked drillship for new gig off West Africa
Offshore drilling contractor Valaris has secured a new long-term contract with an undisclosed company for one of its drillships, which is stacked in Spain. As a result, the rig owner will reactivate the rig for this assignment offshore West Africa.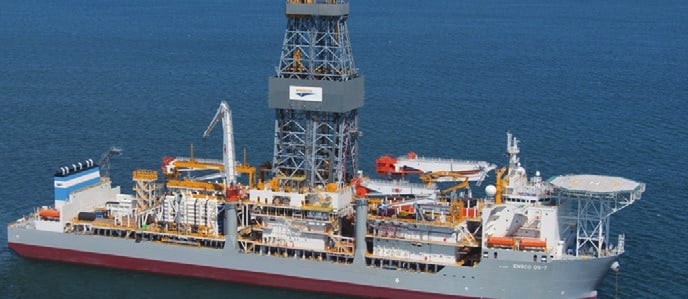 According to Valaris, it has been awarded a 12-well contract offshore West Africa for the Valaris DS-7 drillship, which will be reactivated for this contract. The contract, estimated to be $364 million, is expected to start in the second quarter of 2024 and has an estimated duration of 850 days.
Anton Dibowitz, President and Chief Executive Officer, commented: "This most recent award represents the seventh contract awarded to one of our high-quality floaters requiring reactivation since mid-2021 and speaks volumes about our demonstrated track record of project execution when reactivating rigs and delivering operational excellence for our customers. We continue to take a disciplined approach to rig reactivations, and we expect this contract to generate a meaningful return over the initial firm term."
The rig owner explains that this deal requires minimal customer-specific upgrades to the rig and does not include the provision of any additional services. The company is also increasing its 2023 share repurchase target from $150 million to $200 million.
"In May, we announced an increase in our share repurchase authorisation to $300 million and our intent to repurchase $150 million of shares by year-end 2023. To date, we have repurchased $91 million of shares. As a result of this attractive contract award and our continued commitment to returning capital to shareholders, we are increasing our 2023 share repurchase target from $150 million to $200 million," added Dibowitz.
The 2013-built Valaris DS-7 drillship is of the Samsung 96K design and can accommodate 200 people. It was constructed at Samsung Heavy Industries in Geoje, South Korea. This rig is capable of operating in a water depth of up to 10,000 ft and its maximum drilling depth is 40,000 ft.
Valaris won several new contracts over the past few months. The most recent batch includes four new drilling deals for its rig fleet in the U.S. Gulf of Mexico and Australia.