Vantage rig completes maintenance ahead of Eni gig
MMH Malta, a port facility and provider of services for offshore drilling rigs, has completed a maintenance program on a Vantage Drilling-owned jack-up rig.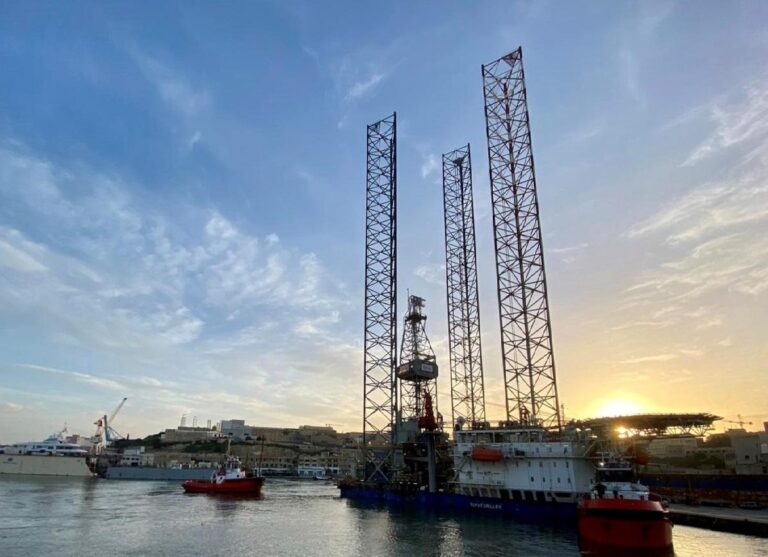 MMH this week marked the conclusion of a four-month maintenance program on the Topaz Driller jack-up.
Vantage Drilling chose the Mediterranean Maritime Hub (MMH) as the facility of choice for the required works before proceeding to its next contract.
During this time, MMH Malta together with local subcontractors collaborated with international players to make this project happen, MMH said.
According to Vantage's latest fleet status report, the 2009-built jack-up rig Topaz Driller spent the beginning of 2020 working for Vaalco offshore Gabon.
The rig was released from this contract back in April 2020 after completing well workover operations on the South East Etame 2H well.
After that, it was warm stacked during most of 2Q and 3Q 2020 and then headed to maintenance and contract preparation around 4Q 2020.
The Vantage-owned rig is now scheduled to work for Eni in Montenegro, starting in 1Q with firm period ending during 3Q.
In the third quarter, Eni also has options under the contract to continue using the rig. The option period is scheduled to end before the beginning of 4Q.
Vantage and Eni entered into a contract for the Topaz Driller in mid-2020. The contract for operations offshore Montenegro is for 180 days.
The Topaz Driller is an independent leg cantilever jack-up rig of a BMC 375 design.