Venezuela ordered to pay $8.7B for unlawful expropriation of ConocoPhillips' oil fields
U.S. oil company ConocoPhillips has said that an international arbitration tribunal has order Venezuela to pay the oil company $8.7 billion for unlawful expropriation of ConocoPhillips' oil and gas assets in Venezuela 2007.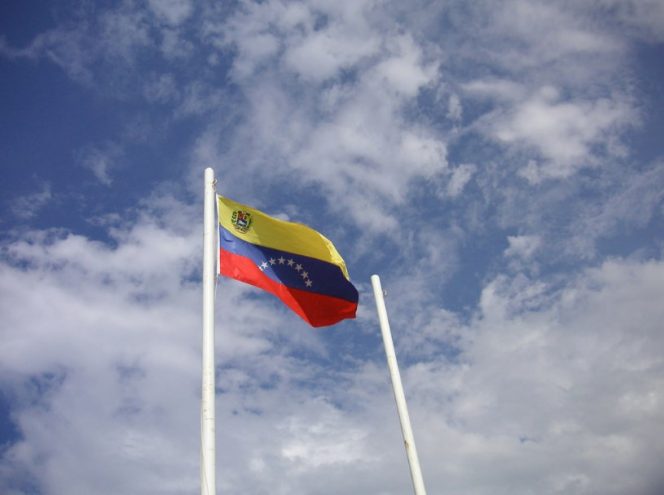 The U.S. oil company said the International Centre for Settlement of Investment Disputes (ICSID) has unanimously ordered the government of Venezuela to pay the company the amount of $8.7 billion in compensation for the government's unlawful expropriation of ConocoPhillips' investments in Venezuela in 2007, plus interest.
The ICSID tribunal ruled in 2013 that the expropriation of ConocoPhillips' substantial investments in the Hamaca and Petrozuata heavy crude oil projects and the offshore Corocoro development project violated international law.
The current ruling addresses compensation, and the timing and manner of collection remain to be determined.
"We welcome the ICSID tribunal's decision, which upholds the principle that governments cannot unlawfully expropriate private investments without paying compensation," said Kelly B. Rose, senior vice president, Legal, General Counsel and Corporate Secretary of ConocoPhillips.
In April 2018, in a separate and independent legal action, an international arbitration tribunal constituted under the rules of the International Chamber of Commerce (ICC) awarded ConocoPhillips approximately $2 billion from Petróleos de Venezuela, S.A. (PDVSA), Venezuela's state-owned oil company, and two of its subsidiaries.
The ICC tribunal's ruling arose out of PDVSA's failure to uphold its contractual commitments in response to Venezuela's expropriation of ConocoPhillips' investments in the Hamaca and Petrozuata projects.
In August 2018, ConocoPhillips announced that it entered into a settlement agreement with PDVSA to recover the full amount owed under that award.
ConocoPhillips also has a pending contractual ICC arbitration against PDVSA related to the Corocoro project.
In the early 1990s, Venezuela created a new fiscal framework to induce foreign investment in its heavy oil projects in the Orinoco Belt and elsewhere.
"Relying on these terms, ConocoPhillips helped Venezuela develop the Petrozuata, Hamaca and Corocoro projects by providing industry-leading technology and substantial long-term investments to the government of Venezuela. However, in the summer of 2007, the Venezuelan government expropriated ConocoPhillips' investments in their entirety without compensation," ConocoPhillips said.
This is another blow to the country engulfed in a diplomatic and economic crisis following recent protests and by the fact that several countries have recognized  a parallel administration led by Juan Guaido, following presidential elections where Nicolas Maduro was re-elected as president, the elections, which, as the EU put it, were neither free, nor fair.
Credit rating agency Fitch last month said that given the scope of the economic challenges and the large sovereign default, any political transition would take time to deliver on debt restructuring and materially improving the economic situation.
In the short term, Fitch said, new U.S. sanctions imposed on state-owned oil company PDVSA will deepen the country's economic crisis.
Oil production will likely fall further and more quickly affecting economic output, exports, and government revenues. The domestic disruption caused by protests and political uncertainty will further deepen the severe economic distortions that have been building for years and accentuate the humanitarian crisis, Fitch said.
External and internal political pressures on the Maduro administration are growing significantly. Most Latin American and European countries, the U.S., Canada and Australia have recognized Juan Guaido as interim president. A number of other countries have declared neutrality on the issue of the legitimate Venezuelan government, while China, Russia, Turkey and several others continue to recognize Maduro as president.
Fitch further said that if Maduro is able to retain power, the prospects of reforms to stabilize the economy and end hyperinflation are likely to be diminished, at least in the near term. As noted, U.S. sanctions will have an immediate impact on the oil sector, likely leading to further falls in oil production that will be difficult to reverse.
"Venezuela currently exports approximately 500,000 barrels a day to the U.S. These oil exports provide critical cash flow to PDVSA and the government. Over time, these exports can be diverted to other destinations, but this would entail a significant discount and higher costs for the company, squeezing margins. Furthermore, sanctions essentially preclude a debt restructuring by prohibiting U.S. entities to participate in new debt issuance by PDVSA or the government," Fitch said.
Offshore Energy Today Staff
Related news
List of related news articles