Venture Global welcomes first modules for Plaquemines LNG
First liquefaction modules for Plaquemines LNG, an LNG export facility being built by Venture Global LNG in Plaquemines Parish, Louisiana, have arrived at the construction site.
On 10 August, Venture Global posted a short social media update, sharing this construction milestone.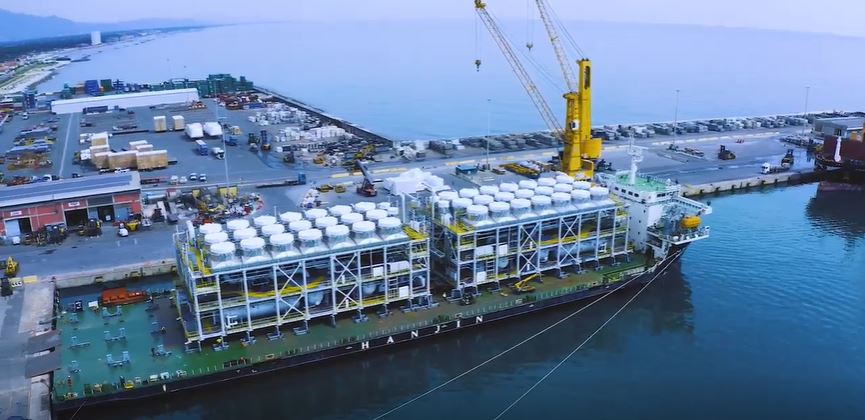 Earlier this year, the company completed roof raising on two LNG storage tanks. When fully developed, the facility will have four storage tanks and an export capacity of up to 20 million metric tonnes per year.
On 13 March 2023, Venture Global announced the final investment decision (FID) and successful closing of the $7.8 billion project financing for the second phase of the Plaquemines LNG. The FID for the first phase was taken in May 2022.
Together, phase one and phase two represent approximately $21 billion of investment, which is said to be the largest project financing ever done.
Venture Global has already lined up several long-term LNG sale and purchase agreements (SPAs) for the Plaquemines project, including those with ExxonMobil, Chevron, EnBW, New Fortress Energy, China Gas, PETRONAS and Excelerate Energy.
In addition, marketing is actively underway for the company's third facility, CP2 LNG, and SPAs have been signed by CP2 LNG with ExxonMobil, Chevron, EnBW, INPEX, China Gas and New Fortress Energy.
Follow Offshore Energy's Clean Fuel: