Video: 14 Crew Rescued from Listing Cargo Ship in Greek Waters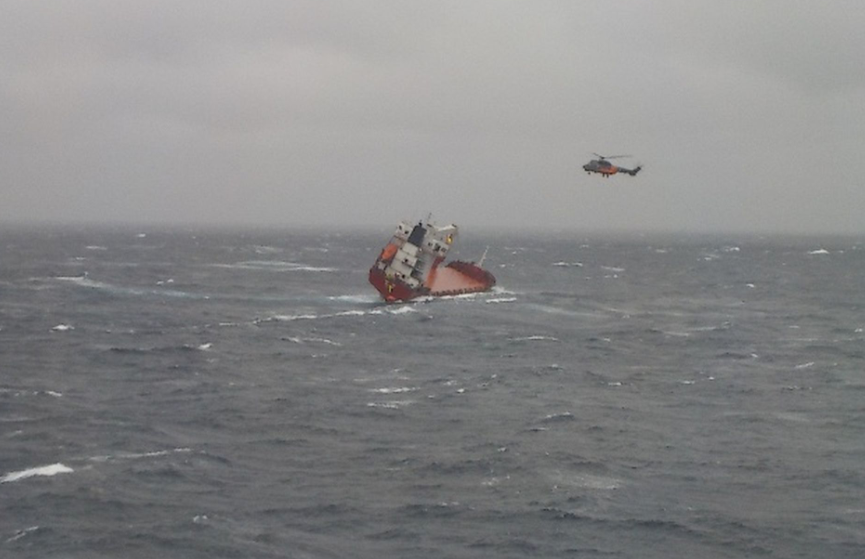 The Hellenic Coast Guard carried out a dramatic rescue operation on Wednesday, December 4, evacuating fourteen crew members of the Liberian-flagged general cargo vessel New Leo.
The ship, loaded with steel, got into trouble while battling bad weather in the area between the Greek islands of Lesbos and Skyros in the Aegean Sea, the coast guard said.
Namely, the vessel got stuck in the heavy swells and is seen in coast guard footage swaying uncontrollably following a mechanical failure and shifting of cargo.
The captain of the stricken vessel had to call in for assistance and abandon ship. The ill-fated vessel ended up listing 30 degrees starboard.
An extensive rescue operation followed suit, with two navy ships and two Air Force Super Puma helicopters dispatched to the scene.
As informed, the crew was transferred to Skyros to a medical facility as some of the sailors needed medical treatment.
New Leo remains in the same position and there have been no reports of contamination from the vessel.
World Maritime News Staff; Video Courtesy: Hellenic Air Force