Video: Both Floating Docks at Damen Shiprepair Curaçao Up and Running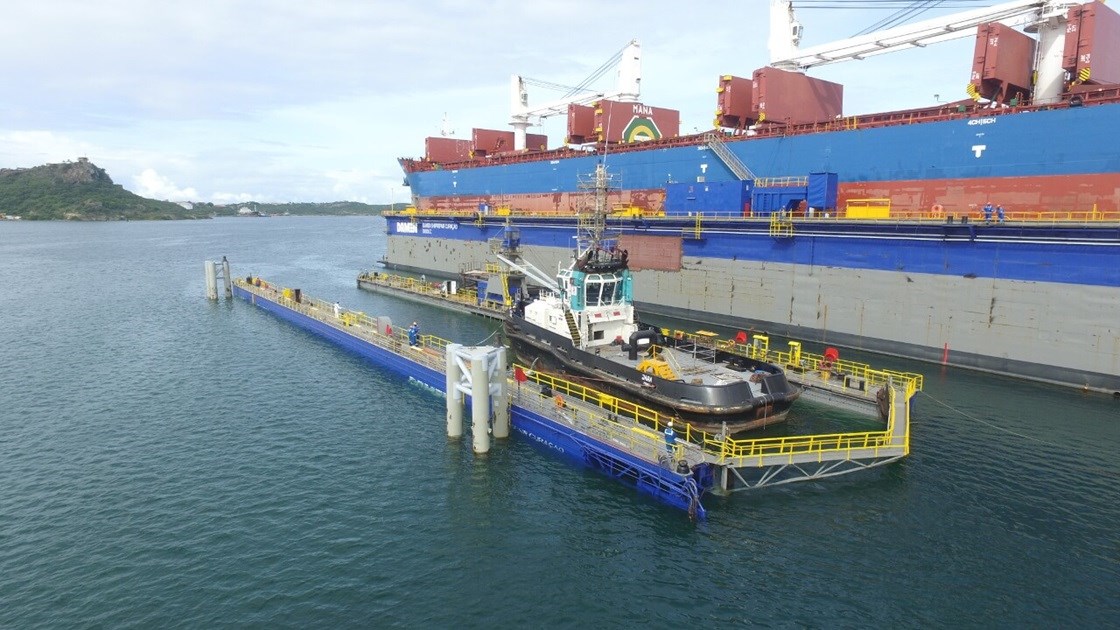 Damen Shiprepair Curaçao (DSCu) commissioned its floating D-dock on November 22, making both of its floating docks operational.
Following the mooring of D-dock to its moorings on November 16th, final tests were carried out and D-dock was submerged onto the equalized seabed, ready for the first visiting vessel the Jara. The vessel is a Damen ASD Tug 3110 (L 30.82m x W 9.40m x D 4.08m) owned by Citgo Aruba.
The commissioning of the D-dock comes weeks after the company put into operations its Panamax C-dock, measuring 230 x 45 metres.
Both C and D docks arrived jointly at the Caribbean island of Curaçao on 30th April, 2018 and are part of a USD 40 million investment program at DSCu, following its takeover by Damen in 2017.
The yard now has four drydocks, two graving and two floating docks.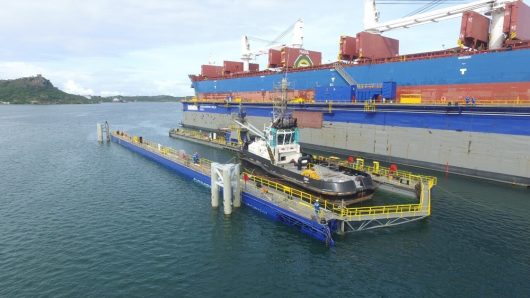 ---
Image and Video Courtesy: Damen