Video: ONE Commitment Is Born


Ocean Network Express (ONE), the merged container shipping business of Japanese shipping trio NYK Line, K Line and MOL, is slowly but surely building its magenta-colored boxship fleet.
Most recently MOL's Postpanamax containership MOL Commitment underwent a makeover to be reborn as ONE Commitment.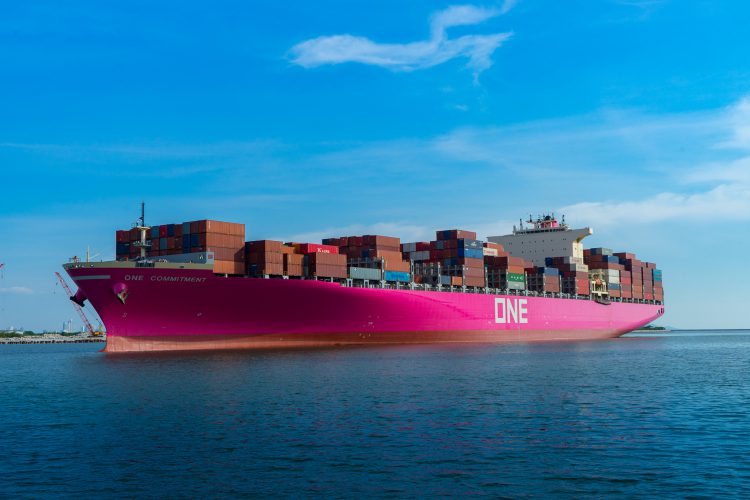 The 8,542 TEU containership, built in 2013, got its magenta coat in Singapore.
It is the first boxship of the brand to boast the color.
The entire makeover process can be viewed in the video above.
After repainting work, the boxship set sail from Singapore on May 15, arriving at the Yantian International Container Terminals (YICT) in China on May 24, 2018.
Operated on THE Alliance's Asia to North America PN2 service, One Commitment is currently underway toward Port Tacoma in the U.S.
The PN2 provides an eastbound service from South East Asia, South China, Taiwan to Pacific Northwest, and a westbound service from Pacific Northwest to Japan, Taiwan and Singapore.
ONE commenced operations in April this year. The joint venture has about 230 vessels in its fleet totaling 1.44 million TEUs, making it the world's sixth-largest container shipping line.
World Maritime News Staff; Video Courtesy: Ocean Network Express