Vineyard Wind set for geophysical survey along export cable route
Geophysical surveys within the export cable corridor at the Vineyard Wind offshore wind project are about to begin.
According to the project's mariner update, Shearwater's vessel will conduct the surveys along the export cable corridor in Nantucket Sound.
The operations are scheduled to begin on or about 23 September, weather permitting, and continue for approximately three weeks.
At the end of June, two geophysical survey operations were scheduled in the northern and southern/central portions of the Vineyard Wind's lease area.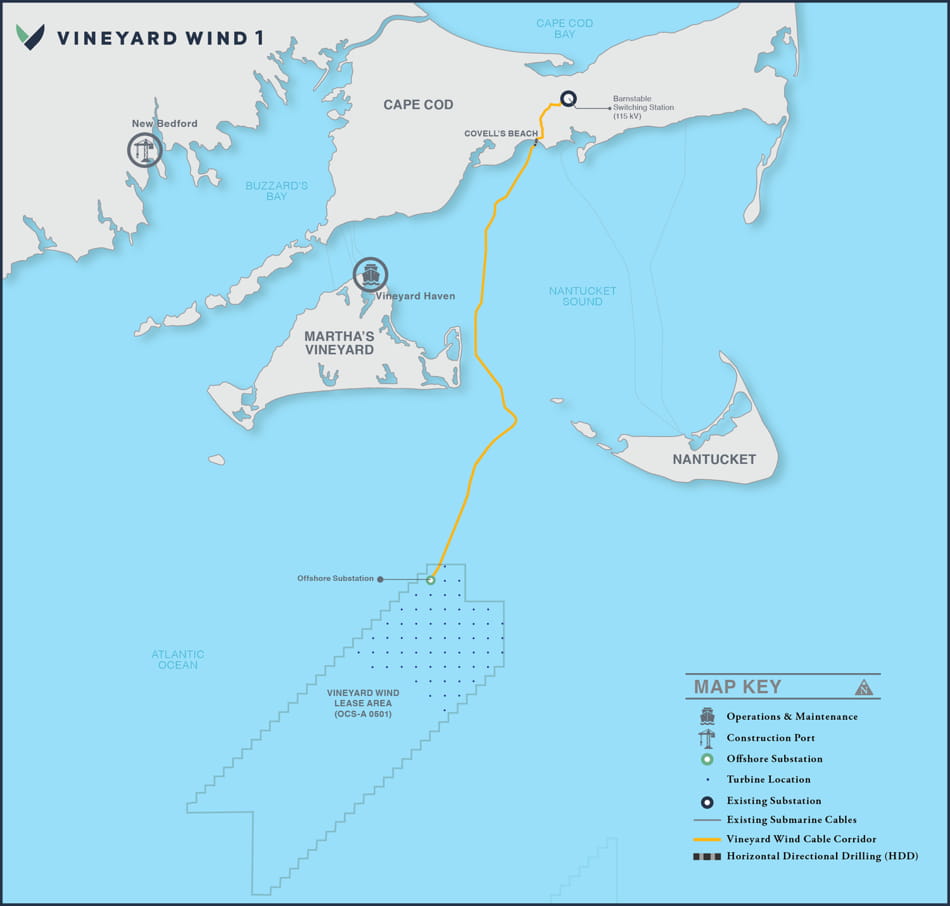 Vineyard Wind, a joint venture between Avangrid Renewables and Copenhagen Infrastructure Partners (CIP), is developing the 800 MW wind farm some 56 kilometres off the coast of the Massachusetts mainland.
The project, which got the federal green light to start construction in May, is the first large-scale offshore wind farm to be built in the United States.
Last week, the developers reached a financial close on the Vineyard Wind 1 offshore wind farm and raised $2.3 billion of senior debt through nine international and US banks to finance the construction of the project.
The 800 MW project will feature next-generation GE Haliade-X wind turbines, to be installed by DEME Offshore's U.S. arm. The monopiles and transition pieces, which will be delivered by Sif and Windar, will be installed by Heerema Marine Contractors.
Jan De Nul will install inter-array cables supplied by JDR, while the export cables will be delivered by Prysmian.
The 800 MW Vineyard Wind 1 is scheduled to deliver its first power to the grid in 2023.