Wan Hai Lines opts for $96mln sustainability-linked financing
Taiwanese shipping company Wan Hai Lines has signed a 10-year sustainability-linked shipping financing agreement with Standard Chartered Bank.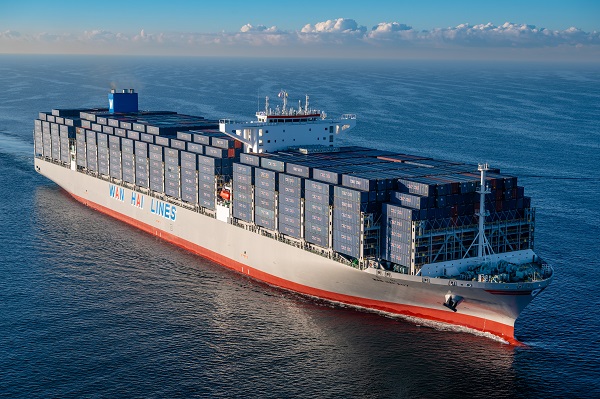 As informed, the deal was signed for NT$3 billion ($96 million) financing. This marks the first sustainability -linked shipping finance done by the container shipping industry in Taiwan, Wan Hai noted.
The company has set clear carbon reduction targets, committing to a 50% reduction in carbon intensity of its fleet by 2030 compared to the base year (2008). Additionally, the shipper obtained dual certifications in greenhouse gas inventory  and GHG Protocol since 2022, with a 5.2% reduction in fleet CO2 emissions intensity compared to the previous year, representing a decrease of approximately 34% compared to 2008.
The sustainability-linked shipping financing agreement with Standard Chartered is designed to link Wan Hai's fleet carbon indicators.
Wan Hai implemented fleet renewal programs and invested in energy-efficient engines and various energy-saving equipment. It als oclosely monitors and analyzes data to improve fuel efficiency and reduce CO2 emissions.
Furthermore, all new Wan Hai vessels obtain Smart Ship Certification, which incorporates ship safety and data management, contributing to energy-saving and carbon reduction environmental goals.
To further accelerate carbon reduction, in 2022, Taiwan's shipping player established a project research team and actively engaged in close communication with engine manufacturers, classification societies, and academic institutions to conduct preliminary feasibility studies on low-carbon/zero-carbon fuels.
Wan Hai also participates in the Clean Cargo Working Group (CCWG), Getting to Zero Coalition, and Silk Alliance, strengthening the exchange of environmental knowledge, information, and technology. They aim to reduce the risks associated with energy transition and accelerate decarbonization in the shipping industry. 
As part of its decarbonisation efforts, the firm recently held a ship naming ceremony for two environmentally friendly 3,055 TEU containerships.