WATCH: Airseas reveals 16% fuel and emissions cuts in automated dynamic flight
Wind propulsion specialist Airseas announced that its latest sea trials have revealed projected fuel and emissions reductions of 16% based on a normalized transatlantic voyage.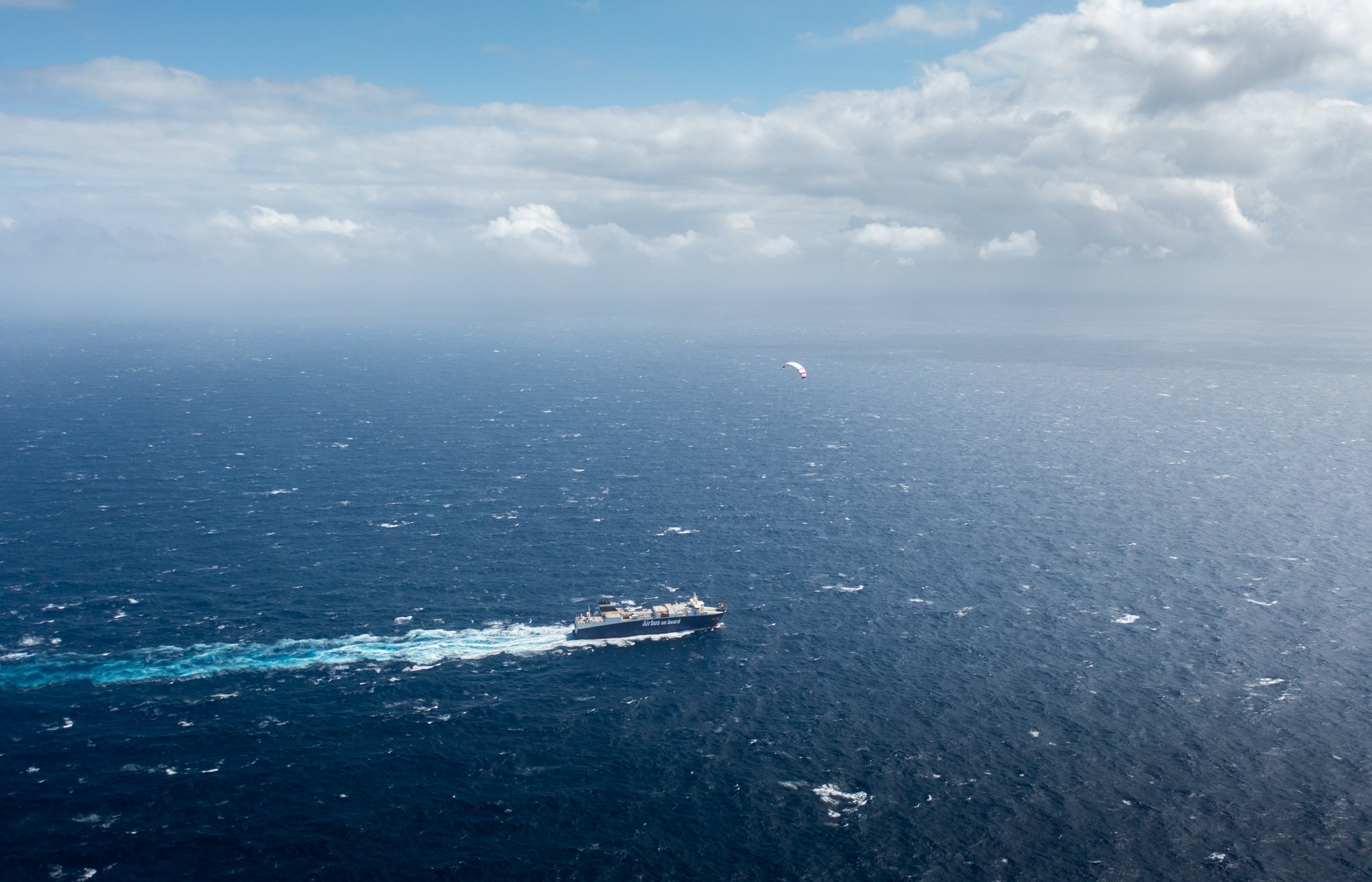 The projections are based on traction data collected during the validation of automated dynamic flights of the Seawing, where the kite flies in "figure of eight" patterns to multiply the traction delivered to the ship, helping to reduce its fuel consumption and greenhouse gas (GHG) emissions.
The 16% projected fuel and emissions savings were calculated from the tonnes of traction measured on the Seawing system during the final round of sea trials on the 5,291 deadweight tonne (DWT) ro-ro vessel Ville de Bordeaux, owned by Louis Dreyfus Armateurs, during transatlantic voyages.
This initial performance data is in line with the Seawing's broader development roadmap aimed at delivering average savings of 20%.
The trials have also enabled Airseas to validate the technology's automation system, which successfully controlled the Seawing's dynamic flights without any human intervention. This builds on earlier technical achievements in the sea trials on the Ville de Bordeaux, including the validation of automated take-off and landing phases, the first traction flights with the kite in a "static" position, and dynamic flights that increase the kite's traction power.
"This latest milestone is yet another demonstration of our steady progress in bringing to life an entirely new technology that will play a vital role in shipping's decarbonization. The maritime industry will need every available solution on the road to net zero, and our aim is to enable a greater number of shipowners to take control of their emissions by harnessing the free and widely available energy of the wind," Vincent Bernatets, CEO of Airseas, commented.
"We look forward to the next stages of the Seawing development, focused on enhancing performance as we progress towards larger-scale industrialisation."
Mathieu Reguerre, Flying Components Project Manager at Airseas, added: "Validating automated dynamic flights is a huge technical achievement and a major milestone in the development of the Seawing. We are pleased with our initial performance figures, which enable us to progress with the confidence that the system is working as planned, and that we are on track to deliver even more fuel and emissions savings as we fine-tune the system to optimise its performance."
The next steps of the Seawing development roadmap will focus on delivering the kite's full performance, with tests in ground conditions at Airseas' new R&D centre in Dakhla, Morocco, as well as sea trials on a 211,982 DWT capesize vessel owned by Japanese shipowner "K" Line, which purchased five Seawings with options for up to 51 in total.