WATCH: Diamond Offshore's giant semi-sub rig getting ready for its North Sea job
Diamond Offshore's Ocean GreatWhite semi-submersible drilling rig, which is considered to be the largest of its kind in the world, is in the process of wrapping up its preparations for its upcoming assignment in the North Sea, scheduled to start this quarter.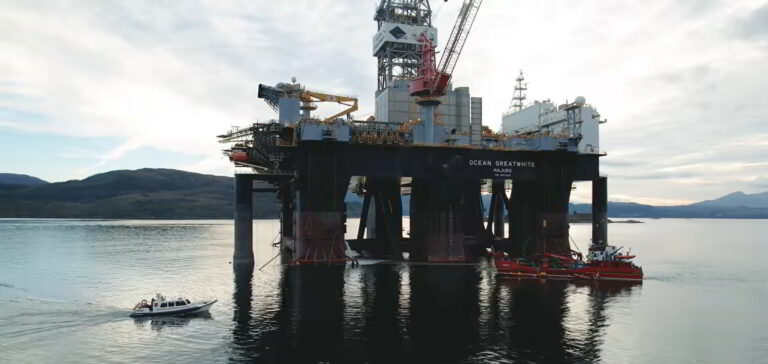 As previously reported by Offshore Energy, the Ocean GreatWhite semi-submersible drilling rig was stacked prior to getting hired by BP, thus, Diamond Offshore embarked on reactivation activities.
After the rig left the Port of Granadilla in the southeast of the island of Tenerife and set out for the UK, it reached the Kishorn Port in the UK in October 2022 for its second visit to KPL, following a ten-week stay in early 2019.
Before it kicks off its drilling work in the North Sea, the Ocean GreatWhite rig will partake of a sheltered anchorage and port and marine services during its stay at KPL. The rig's contract with BP is slated to start in 1Q 2023 and take 300 days.
The giant Ocean GreatWhite sixth-generation harsh environment rig is of a MOSS CS60E design. It was delivered by Hyundai Heavy in Ulsan, South Korea and classed by DNV. This rig is capable of drilling down to 10,000 metres in 3,000 metres of water. The 123-meter long and 78-meter wide rig weighs 60,800 tonnes.
As part of the marine services the rig is receiving at KPL, Ferguson Transport & Shipping posted a video of the MV Carly and Deborah Leah vessels, and the marine services team in action supporting activities on this rig at Kishorn Port.
The 1987-built MV Carly is a multipurpose workboat, support vessel and landing craft, operating around the UK coastline, in particular the West Coast of Scotland, including the Western and Northern Isles as well as Ireland. The Deborah Leah is a crew transfer vessel with a capacity for 12 passengers. It is used for transferring crew from port to vessel. 
Recently, Bernie Wolford, Diamond Offshore's President and CEO, and the company's team journeyed to Norway to tour the Ocean Endeavor rig while it underwent its special periodic survey.
From there, the team continued to Scotland to tour the Ocean GreatWhite rig as it was undergoing reactivation. As explained by Diamond Offshore, the team spoke to crew members and "welcomed new members to the Diamond family as the rig prepares for an upcoming campaign."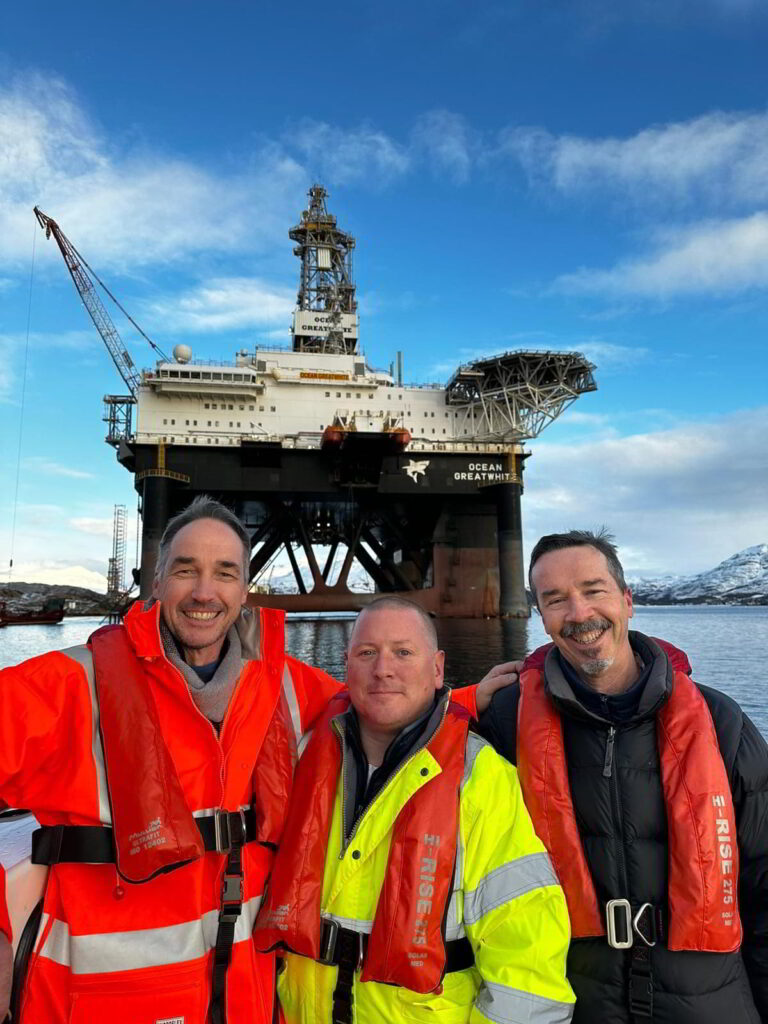 Aside from Wolford, the team was made up of Iain Lauritsen, Operations Manager for the Ocean Endeavor rig; Scott Ewen, Operations Manager for the Ocean GreatWhite rig; Tracey Cormack, HR Manager for Diamond Offshore UK; Amy Roddy, SVP Human Resources; and Neil Hall, SVP HSEQ & Ops Support.