Waves4Power eyes EMEC setup in 2021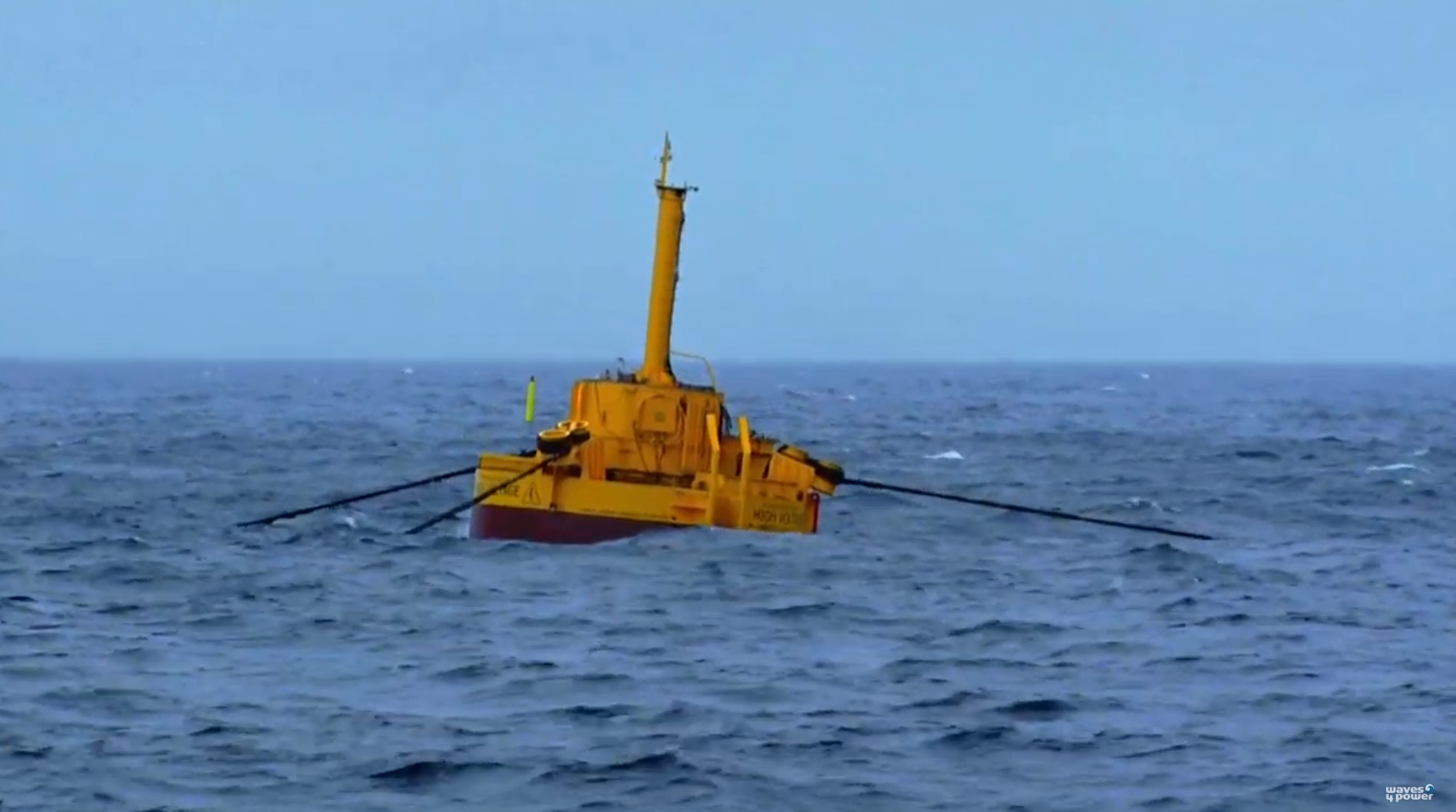 Swedish wave energy developer Waves4Power will install its WaveEL system at the European Marine Energy Centre (EMEC) in 2021.
The company has secured EU Interreg Ocean Demo grant, giving it access to EMEC's power-connected test berths for three years.
The grant also allows Waves4Power to deliver and sell electricity to Scotland's power grid based on a Power Purchase agreement
Through Scotland-guaranteed Contract for Difference Waves4Power will get up to GBP 300,000 per year for the three-year demo period.
Included in the grant is also a free third-party verification of the WaveEL system.
The EMEC installation is building on the previous "WaveEL demonstration at Runde" in 2016-17.
The system went through 12,000 hours of survival demonstration, with 4,000 hours of feeding power to the Norwegian grid
Installation at EMEC will be a complete park consisting of 6 WaveEL buoys, a connection hub, and the same dynamic marine cables previously used at Runde.
Chalmers University of Technology's Division of Marine Technology – who validated the results from Runde and developed numerical analysis tools for the WaveEL buoy – will participate with Waves4Power at EMEC.
The intent with Chalmers' participation is to further the development of the analysis tools and validate its performance against a complete wave power park, making it truly applicable to any potential installation site in the world.
Jonas Kamf, president and CEO of Waves4Power said:
"Ocean wave energy density is 820 times higher than that of wind energy, not to mention it offers more consistency in production then either wind or sunlight. This totally unharvested energy source is ripe for a commercial break through.
"Our partner network is intact, and our technical team is focused and dedicated. The only thing missing is full project funding. But we strongly believe that we will close the funding gap in the near future."