Well results off Guyana 'encouraging' but total cost estimates rise again
Partners in the Corentyne block – Canada's CGX Energy and Frontera Energy – have drilled to a total depth an exploration well offshore Guyana, which recently found oil-bearing intervals. In addition, the total cost estimates for this well have been revised.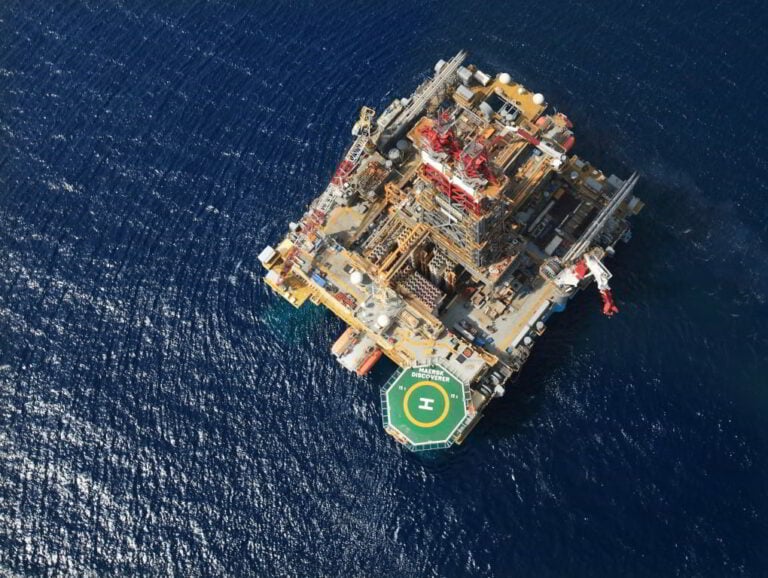 Frontera Energy revealed on Tuesday, 13 June 2023, that the Wei-1BP1 (Wei-1 bypass exploration and appraisal well) had reached a total depth (TD) of 20,450 feet while the original Wei-1 wellbore reached a depth of 19,142 feet. This bypass well was drilled from 18,757 feet to total depth (TD) and penetrated the primary Santonian targets of the well in the western complex in the northern portion of the Corentyne block.
Prior to the bypass, the company explains that the well encountered an aggregate of approximately 71 feet of net oil pay in the secondary target reservoirs in the Maastrichtian and Campanian. According to Frontera, data collected following the bypass from Logging While Drilling (LWD) and cuttings indicate multiple hydrocarbon shows in the primary target reservoirs in the Santonian interval.
While the firm considers the results from the well to be "encouraging," data acquisition is ongoing via wireline logging, MDT's and side wall core sampling. The company claims that the results from this well are consistent with pre-drill expectations, confirming its geologic and geophysical assessment of the block.
As operations continue, the Guyana partners have revised its total Wei-1BP1 cost estimates to approximately $190-$195 million from the previous increase to $175-$190 million to complete the logging runs, finish well operations, and release the rig. Frontera highlights that the additional costs are primarily due to the lost sampling tool and the drilling of the bypass well.
Originally, Frontera and CGX disclosed a plan to spend up to $130 million in February 2022 on their second exploration well on the Corentyne block, called Wei-1 with the spudding of the well slated for October 2022, using the Maersk Discoverer (now called Noble Discoverer) semi-submersible rig.
When November 2022 came, the two players revised the spud window for the Wei-1 well after the Noble Discoverer rig run into delays on its assignment with Shell in Trinidad and Tobago. As a result, the start of drilling operations in Guyana was anticipated between December 2022 and late January 2023. In line with this, the Wei-1 well was spudded in January 2023.
This well is located on the Corentyne block, approximately 200 kilometres offshore from Georgetown, Guyana. It is situated approximately 14 kilometres northwest of the Joint Venture's previous Kawa-1 light oil and condensate discovery.