Work Underway on Subsea Cable Linking Guernsey to Jersey
Guernsey Electricity has confirmed that the activity is underway to lay the new subsea cable which links the Island to Jersey.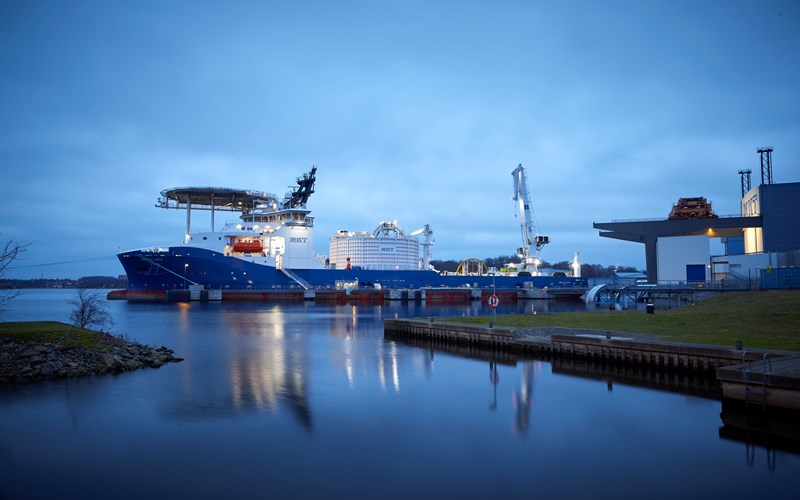 Exploratory and research work has been carried out underwater and the cable is currently under construction in Sweden.
An environmental survey along the cable route in Guernsey waters has been conducted by Eco Marine Consultants Limited. The consultants carried out a seagrass survey in Havelet and gathered sediment samples and imagery of the seabed at 19 sites to characterize the seabed habitats and identify any ecological sensitive areas along the proposed cable route.
The results will inform the environmental assessment for the project and plans to lay the cable with minimum disruption to the seabed.
An investigatory survey at Greve de Lecq beach in Jersey was carried out in early May as part of preparatory works for the installation of the undersea cable. Guernsey Electricity will be meeting with marine users to ensure seafarers are aware of the activity taking place.
The cable itself is now being manufactured by Danish cable manufacturer NKT and a detailed schedule is being drawn up for the installation activities later this year.
Sally-Ann David, chief operating officer of Guernsey Electricity, said: "It is a significant milestone for the Island that the first steps towards returning our low carbon electricity supply for the future have now been made. These early stages are important to ensure the cable is laid with minimum disruption to our marine environment as well as our coastline, which is our absolute priority.
"The first visible signs of cable replacement activity has been the environmental survey. Some Islanders will have noticed the vessel in local waters in the past few weeks.
"The accelerated schedule for this project is part of our commitment to re-establishing the Island's full capacity for imported low carbon electricity. We are extremely grateful for the input and assistance of all stakeholders in helping us to achieve this." 
The manufacturing of the cable is due to be completed and ready for transport from Sweden to the Channel Islands this autumn. In the interim, there is significant investigation and preparatory works being undertaken to secure stakeholders permissions and allow the safe and efficient installation of the cable.