World's largest cruise ship completes 1st LNG bunkering operation
Icon of the Seas, Royal Caribbean International's first LNG-powered cruise ship built at Meyer Turku shipyard, has completed the first bunkering of liquefied natural gas (LNG).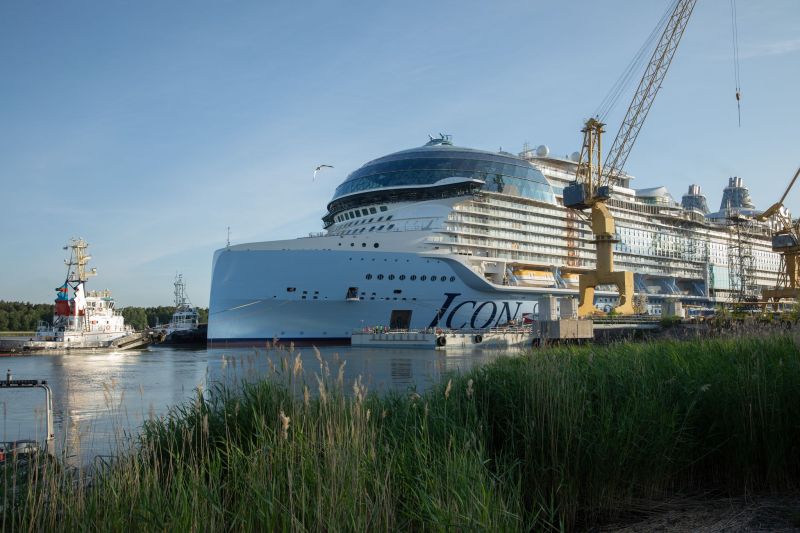 The 365-meter-long and almost 50-meter-wide vessel, dubbed the world's largest cruise ship, has received LNG from Gasum's LNG bunker vessel Kairos. Kairos reurned to Gasum's fleet in August ths year, after being subleased outside the company since October 2022.
The ship has been designed to supply LNG to various types and sizes of vessels at all possible bunkering locations in Northwest Europe. The vessel can supply LNG with a transfer rate from 60 cbm per hour up to 1,250 cbm per hour.
Volume growth in the maritime LNG bunkering segment has been gathering speed steadily during 2023 and is expected to further pick up pace towards the end of the year, according to Gasum.
Switching to LNG from traditional maritime fuels means complete removal of SOx and particles, and a reduction of NOx emissions of up to 85 percent. LNG reduces CO2 emissions by approximately 20 percent. LNG is interchangeable with renewable liquefied biogas (bio-LNG or LBG), which means that the two gases can be mixed at any ratio.
As part of its decarbonization efforts, Royal Caribbean Group has decided to power its cruise ship fleet with LNG. Icon of the Seas was launched in December last year. Meanwhile, the cruise ship finished the first round of sea trials, and is now ready to begin with the second round.
The vessel will also feature fuel cell technology, shore power connections, and waste heat recovery systems with the aim of reducing its greenhouse gas emissions as well as air lubrication of underwater hull. The construction of the ship is expected to take two years, ending in 2025.