XSite Builds PNG Landing Station for Coral Sea Cable System
XSite Modular has been awarded a contract by PNG DataCo to design and build a modular cable landing station (MCLS) in Port Moresby, Papua New Guinea.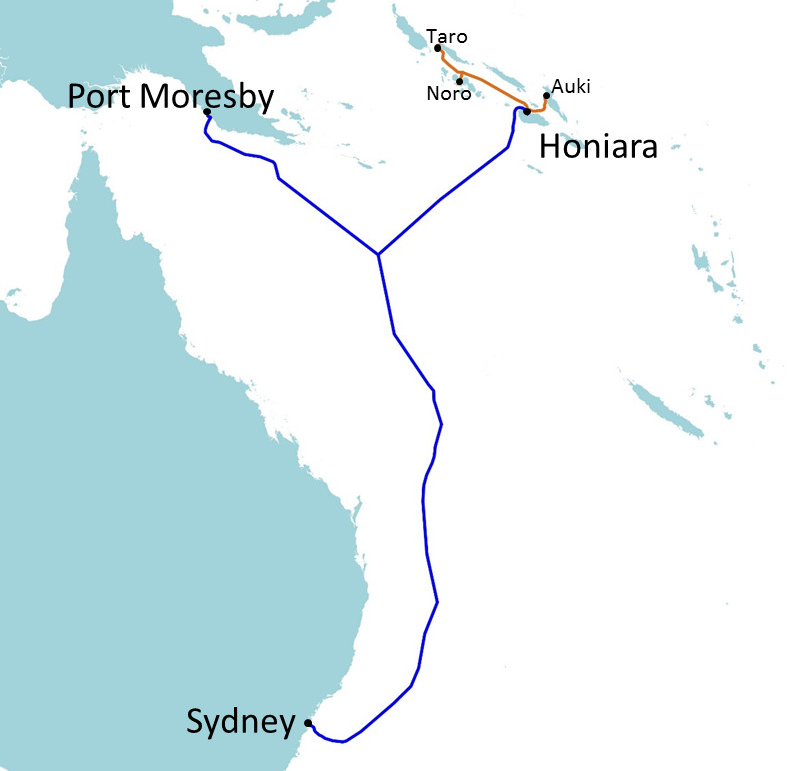 To be completed in Q3 2019, the landing station will be part of the Coral Sea Cable System (CSCS), a 4,700 km subsea network connecting Sydney, Australia to Port Moresby and Honiara in the Solomon Islands.
The PNG station is one of 17 facilities XSite has built or is in the process of building in the region.
"Following our recent contract win to design and build four modular cable landing stations for the Solomon Islands Submarine Cable Company's new system, we are thrilled that the industry continues to recognize the advantages of our modular design-build process, which significantly accelerates project schedules while providing cost certainty from concept through completion," comments Amy Marks, CEO, XSite.
"The Coral Sea Cable System, which will connect to that undersea cable as well as to the Solomon Islands Domestic Network, is an equally ambitious project. So, we are happy that XSite has been selected to build yet another modular cable landing station that is specifically designed to withstand any adverse environmental or man-made event. As members of the Pacific Islands Telecommunications Association (PITA), we are committed to this region and its residence."
The CSCS project also includes a 730 km submarine cable system connecting Honiara to Auki (Malaita Island), Noro (New Georgia Island) and Taro Island. The four fibre-pair international system will deliver a minimum of 20 Tbps capacity to Papua New Guinea and the Solomon Islands respectively, bringing a total capacity of 40 Tbps.
Australia will provide the majority funding for this subsea cable, with the Papua New Guinea and Solomon Islands governments jointly contributing up to one-third of project costs.
XSite's MCLS will provide the CSCS network with critical services including cooling, ventilation, fire detection and suppression, AC backup power, cable management, access control, video surveillance and a building management system, in addition to office space.
The project is being managed by Gravelroad, an independent consulting firm active in the ICT and telecom sectors, among other industries. XSite's MCLS, on which fabrication began this month, will ultimately ship to Brisbane, Australia or Singapore and then onward to Papua New Guinea where it will be set, assembled and tested to meet the standards for critical infrastructure.