Yard lockdown pushes back Premier Oil's project start-up
Oil and gas company Premier Oil has pushed back the expected first gas date from the Tolmount project, located in the Southern North Sea, to the second quarter of 2021.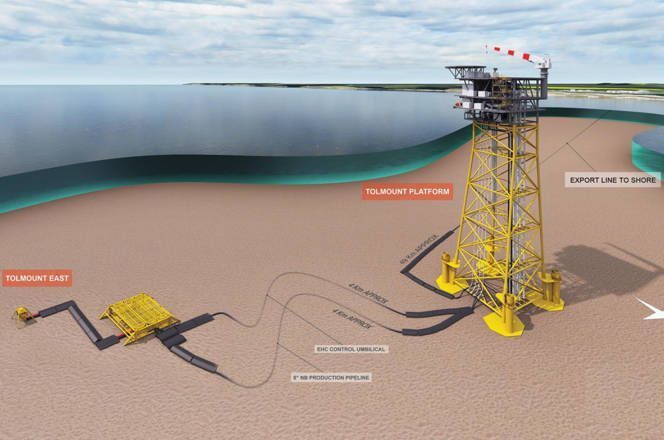 The Tolmount project development consists of a platform and associated gas export pipeline comprising the Humber Gathering System, owned by Humber Gathering System Limited (HGSL), a Kellas Midstream company and Dana Petroleum.
The Humber Gathering System will initially deliver gas from the Tolmount field, owned by Premier Oil and Dana Petroleum, to the Easington onshore gas terminal.
The Tolmount platform, a normally unattended installation, is currently under construction in Rosetti Marino's Ravenna yard.
The construction began in December 2018, but due to the coronavirus pandemic, the yard entered lockdown in March.
Premier said in its trading and operations update on Wednesday that work on the platform resumed earlier this month with appropriate COVID-19 restrictions in place and that a revised installation period was being planned for late summer.
According to the company, the drilling rig will be mobilised after that to assist with final commissioning of the platform and to drill the four development wells.
Meanwhile, terminal works are progressing and the pipeline lay is still on track for this summer.
Premier added that first gas from Tolmount is now forecast for the second quarter of 2021. The previous forecast anticipated first gas in the fourth quarter of 2020.
Tolmount is Premier's only sanctioned development project. The company's estimates claim that the Tolmount Main gas field was expected to produce around 500 bcf of gas (96 mmboe) with peak production of up to 300 mmscfd (58 kboepd) and add 20-25 kboepd net to the company's production once on plateau.
It is worth noting that Premier awarded Solstad Offshore a long-term contract for the Normand Flipper platform supply vessel (PSV) in February this year.
The contract will see the vessel support the jack-up drilling rig Valaris JU-123 at Tolmount for 400 days during the drilling of four firm wells plus possible options.
At the time of the award, Solstad said the contract was set to start between May and June 2020.
Tolmount East
Premier also said in the operations update that it was progressing with Tolmount East so that a final investment decision can be made by year-end with the development concept agreed earlier this year.
Once on-stream Tolmount East, and potentially Mongour which could also be developed as a subsea tieback to the Tolmount infrastructure, will help extend plateau production from the Tolmount area.