Premier Oil kicks off Tolmount platform construction
Premier Oil, a London-listed oil and gas company, has begun platform construction for the Tolmount Main gas project in the Southern North Sea.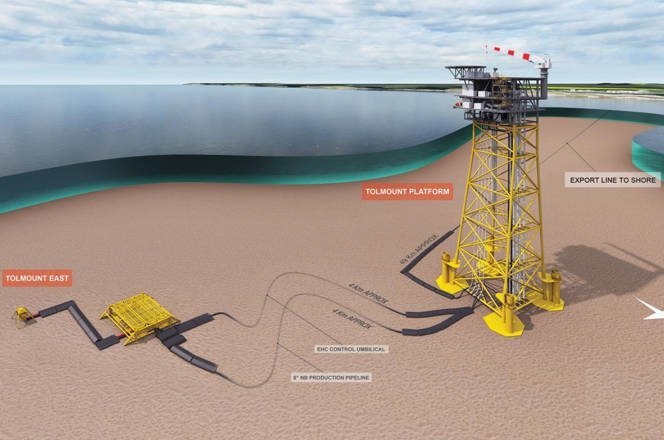 Premier said in its trading and operations update on Thursday that the construction of the platform for the 500 bcf Tolmount Main gas project began in Rosetti Marino's Ravenna yard in December.
The company added that detailed engineering and procurement of the trees, wellheads, and subsea pipeline also started.
According to Premier, first gas remains on schedule for the fourth quarter of 2020. It is worth reminding that the company sanctioned the Tolmount Main gas project in August 2018. The sanction was preceded by the approval of the development by Premier back in June 2018.
The trading and operations update also stated that Premier's Tolmount East appraisal well was scheduled to spud in mid-2019 and expected to take around 80 days to complete.
The company also gave a more precise timeline for the 3D seismic acquisition across the Greater Tolmount Area which is now planned for March/April. The previous update stated that the seismic work was set for 1H 2019.
The seismic acquisition will help optimize development drilling on Tolmount East and the location of a potential Tolmount Far East exploration well, in addition to identifying further prospectivity in the area.
As for the total 2019 development and exploration capex, Premier said that it was expected to stand around the $290 million mark of which $70 million relates to the BIG-P development and $100 million to exploration and appraisal – including $60 million for the Zama appraisal program in Mexico and $20 million for the Tolmount East appraisal well.
Abandonment spend in 2019 is expected to be $50 million, before taking into account the benefits of tax relief, and primarily relates to abandonment activities in the UK North Sea.
Tony Durrant, CEO of Premier, said: "[…] we have continued to build our portfolio for the future, sanctioning our high-value Tolmount Main gas project and capturing highly prospective new acreage in Mexico and Indonesia.
"Looking to the year ahead, we have a strong production base which is well hedged and our priority remains to further reduce our debt levels while progressing our future growth projects to final investment decisions."