Yinson to supply FPSO to Petrobras in a $5.2 billion deal
Brazilian oil and gas giant Petrobras has signed a Letter of Intent with Malaysia's Yinson for the chartering and provision of FPSO services for the Parque das Baleias Integrated Project, to be installed in the Jubarte field offshore Brazil.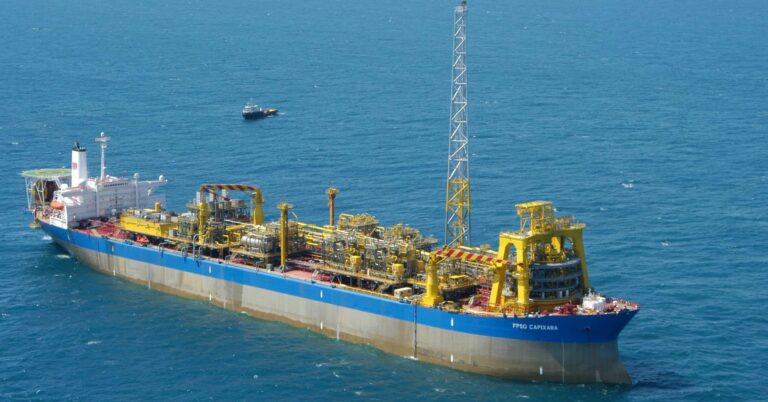 The Jubarte field is located in the northern part of the Campos Basin. It is worth reminding that Petrobras in October 2020 delayed the Parque das Baleias project by about one year due to the Covid-19 pandemic.
The FPSO is scheduled to start production in the last quarter of 2024 and will be the new unit of the definitive system to be installed in the Jubarte field, according to Petrobras' update last Friday.
The unit will have the capacity to process 100,000 barrels of oil and 5 million cubic meters of gas per day. The charter and service contracts will have a duration of 22 years and 6 months, counted from the final acceptance of the unit, with no options for extension thereafter.
The project foresees the interconnection of 17 wells to the FPSO, nine of them oil producers and eight water injectors, through a subsea infrastructure composed of flexible pipelines, electro-hydraulic umbilicals, and wet Christmas trees.
Yinson revealed in a separate statement on Friday that the estimated aggregate value of the contracts was $5.2 billion and the FPSO is expected to start operation by the fourth quarter of 2024.
The Parque das Baleias area is formed by the Jubarte, Baleia Anã, Cachalote, Caxaréu, Pirambú and Mangangá fields. The first field, Jubarte, was discovered in 2001.
In 2019, Petrobras and the National Agency of Petroleum, Natural Gas and Biofuels (ANP) entered into an agreement on the extension of the concession term until 2056 of the new unified Jubarte field, which makes it feasible to implement the new production system of the Parque das Baleias Integrated Project, in addition to complementary projects in the area.
Currently, four platforms are in operation: P-57, P-58, FPSO Cidade de Anchieta, and FPSO Capixaba, the latter scheduled to be in operation only until 2022.