12-meter USV destined for Fugro hits the water (Video)
SEA-KIT International's uncrewed surface vessel (USV) destined for Fugro has completed sea and endurance trials and will soon leave for the Dutch company's UK office.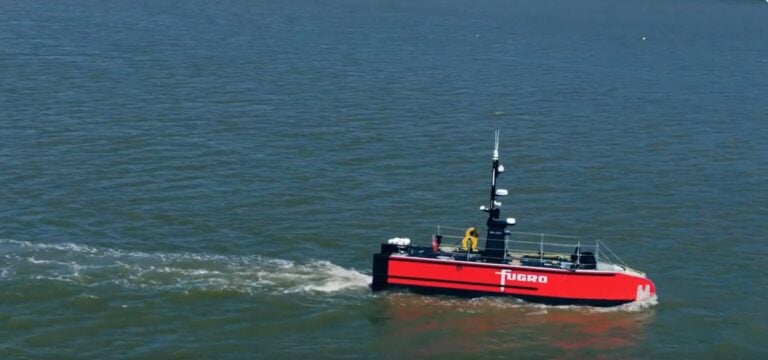 SEA-KIT reported on 3 August that its latest X-Class USV for Fugro had undergone comprehensive sea and endurance trials and is soon set to be en route to Fugro's Plymouth office where it will undergo final trials.
"Each vessel we build we do a fairly intensive month or two worth of testing which tests every part of the vessel, from the functionality of the navigation system to making sure the lights correctly display and then also working any autonomous or remote functions work perfectly flawlessly," Peter Walker, Technical Director at SEA-KIT said.
The X-106 vessel will be European-based and will join Fugro's 12-meter Blue Essence fleet.
"A launch is a very important part of the process. We have various tests to apply to and to make sure it's watertight and that all systems work. So we start basic thruster tests, communication tests, we log it in and get connected to the ROC. It's the first time the boat gets wet," said Chris Lacy, Operations Manager at SEA-KIT.
Speaking about other company-related news, SEA-KIT put into operation its new production facility for the XL-Class USV at the end of 2022, which tripled the company's production capacity and expanded its R&D area.
Fugro last year placed an order for an 18-meter XL-Class USV named Blue Eclipse.
SUBSCRIBE