22 Evacuated from Burning Bulker off Indonesia
Twenty-two crew members have been evacuated from a burning bulker named MV Golden Ocean while the ship was in ballast southeast of Bontang, Kalimantan, Indonesian Directorate General of Maritime Transportation informed.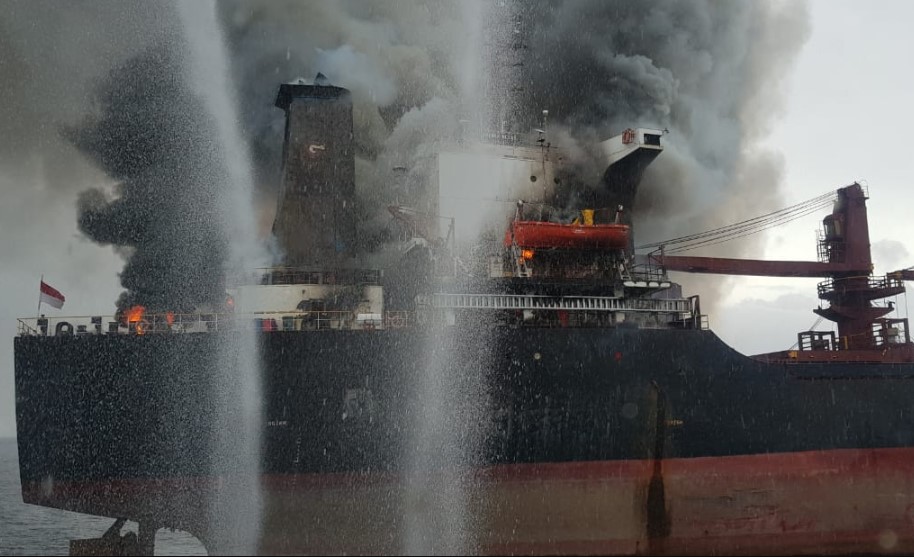 The ship issued an emergency call on November 10 to the local search and rescue authorities asking for evacuation of the crew.
The bulker reportedly loaded coal in Surabay and was heading toward Bontang when the fire erupted in the vessel's engine room.
Based on the latest information from the directorate, the fire has been extinguished by several firefighting tugs that were dispatched to the scene and the crew members are safe. The next step is to cool down the vessel, before it can be boarded again.
The ship has been taken under tow and is heading toward the Port of Loktuan.
The cause of the fire is being investigated.
The Indonesian-flagged Handysize bulker, built in 1984, is listed as part of Tanto Intim Line's fleet, based on the data from VesselsValue-
World Maritime News Staff