ABS approves Jiangnan's two next-generation gas carrier designs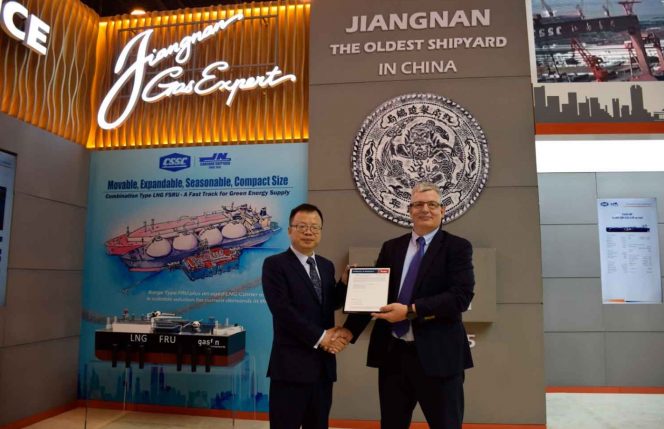 ---
Classification society ABS has granted an Approval in Principle (AIP) for two next-generation gas carrier designs from Jiangnan Shipyard.
ABS granted AIPs for a 91,000 cbm very large gas carrier (VLGC) Panda 91Tdesign and the new 99,000 cbm Type B very large ethane carrier (VLEC) Bluebonnet design with the BrilliancE containment system.
The VLGC is a tailored design for North America and China routes, which meet U.S. Coast Guard (USCG) requirements. ABS has previously facilitated the AIP of the BrilliancE tank concept in a VLEC cargo containment with USCG.
Hu Keyi, chief of global technology at Jiangnan, said: "Thanks to the design philosophy of the BrilliancE type B tank developed for the VLEC Bluebonnet together with ABS, Jiangnan has sufficient confidence to revolutionize the hull configuration of a traditional VLGC.
"Panda 91T will broaden our product range in gas carriers and gas-fueled ship types, which will benefit our clients and at the same time reduce emissions."
Related news
List of related news articles