After booking Petrofac as operator, UK player to use Stena rig for North Sea well
UK-headquartered and AIM-listed oil and gas company i3 Energy has inked a deal with Petrofac Facilities Management Limited (PFML) to provide well engineering services for an appraisal well in the UK North Sea, which is expected to be drilled later this year with a Stena Drilling-owned rig.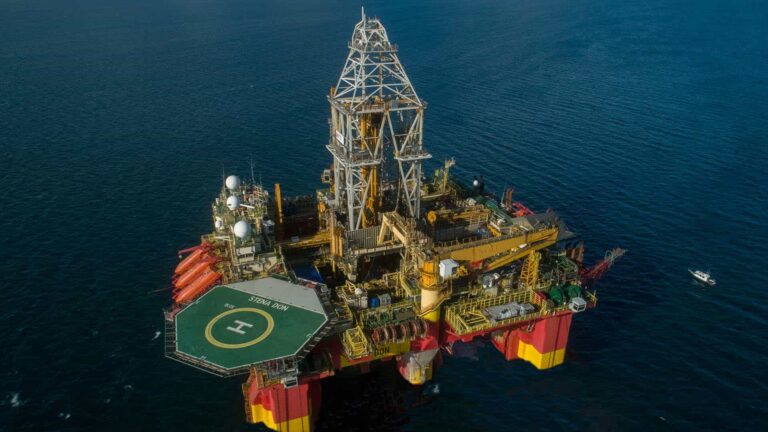 Back in April 2022, i3 Energy announced the execution of a farm-in agreement for a sub-area of UKCS Licence P.2358 with Europa Oil & Gas, following Europa's completion of its equity fundraising to fund its share of the upcoming Serenity appraisal well. The deal followed the agreement in principle that the two UK players reached in March 2022.
At the time, the firm informed that the spud date for the well 13/23c-SP2 was expected in the third quarter of 2022.
In an update on Monday, i3 Energy revealed that it had entered into a contract with Petrofac under which the oilfield services player would provide well engineering, operations management and operator services for the drilling of the Serenity appraisal well on the UK North Sea Licence P.2358 in Block 13/23c.
Majid Shafiq, CEO of i3 Energy plc, remarked: "We are very pleased to be working again with PFML who we contracted to drill the Serenity discovery well in 2019, where operations were completed successfully, safely, on time and on budget."
As previously reported, i3 Energy successfully mapped and drilled the Serenity 13/23c-10 well using the Dolphin-Drilling-owned Borgland Dolphin rig in October 2019.
i3 Energy also says that it has secured a rig slot for its new well with a start date expected between 15 August and 15 September 2022.
"Operations planning is well underway, and we are on-track to spud the Serenity appraisal well in early September," added Shafiq.
According to i3 Energy, this deal will allow it to gain access to Petrofac's expertise and services for a three-year period, adding that there is an existing contract between Petrofac and Stena Drilling for the use of the Stena Don rig.
Originally, the Stena Don rig was hired by Petrofac in January 2021 for one well off the UK and by October 2021, the Evelyn development well was drilled, completed, and tested by Petrofac on behalf of Tailwind. Afterwards, it was left suspended in preparation for the future installation of subsea facilities and a pipeline planned for 2022.
In February 2022, Petrofac awarded another deal to the Stena Don rig, which is scheduled to start in 4Q 2022 with an estimated duration of 80 days in support of a one-firm well campaign on Tailwind Energy's Gannet E field on the UK Continental Shelf. The contract also includes an option to extend for up to three optional wells on behalf of other clients with an estimated total option scope duration of 55 days.
The Stena Don is a harsh environment dynamically positioned fifth-generation semi-submersible drilling rig with the capability for a water depth of up to 1640ft. It was built by Kvaerner Warnow Werft Shipyard in Germany in 2001.
In a separate statement on Monday, Europa Oil & Gas confirmed the new contract with Petrofac along with the well slot for the Stena Don rig for the drilling of the well.
Simon Oddie, CEO of Europa Oil & Gas, commented: "This is a significant agreement, and we are pleased that PFML has been contracted to drill the Serenity appraisal well. Operations planning is well underway and on-track to spud the Serenity appraisal well in early September, which will be a hugely exciting potential catalyst for Europa."
These two UK players believe that the drilling of the appraisal well in the Serenity field – strategically located near existing infrastructure in the North Sea – may provide sufficient recoverable volumes for a standalone development.
Register for Offshore Energy Exhibition & Conference