Airbus tests Neste's renewable marine fuel on RoRo ship
European multinational aerospace corporation Airbus has tested renewable marine fuel on one of its vessels as part of the ambition to reduce its carbon emissions.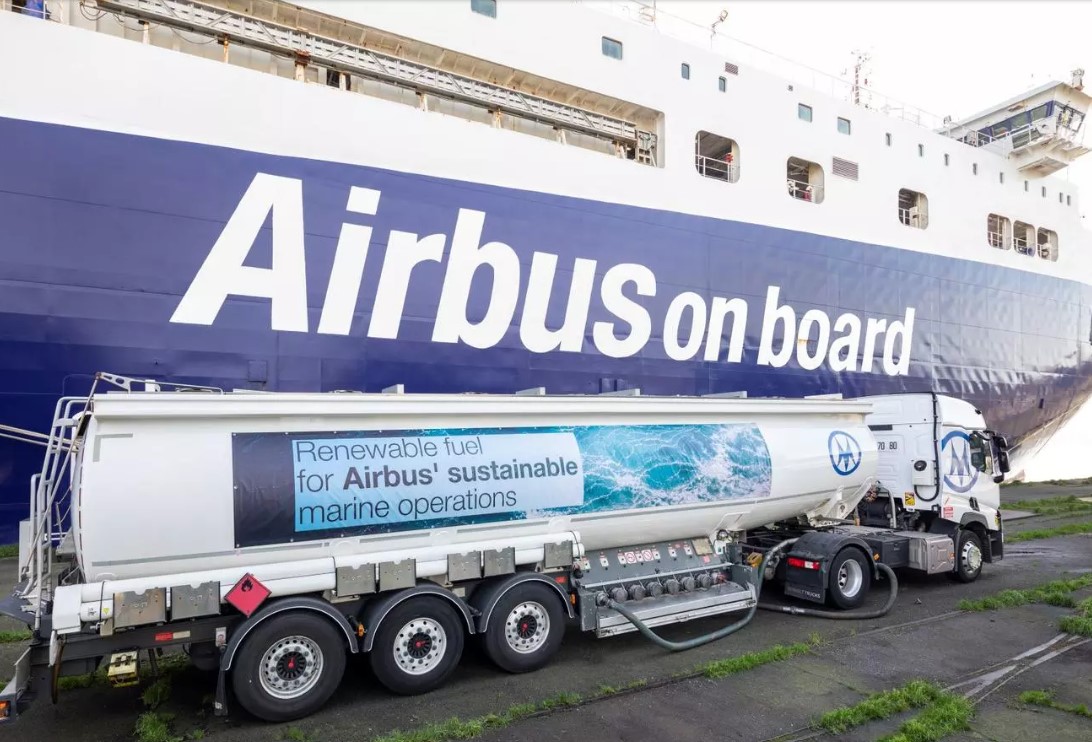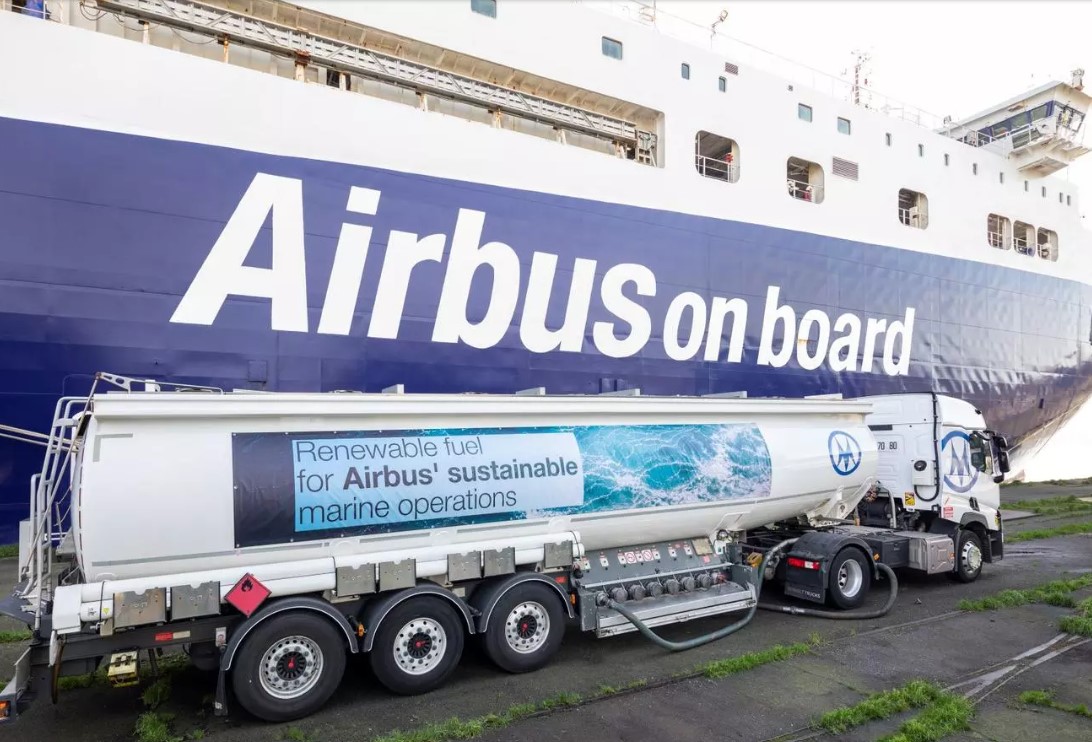 In order to reduce the impact of its industrial activities on the environment, Airbus is continuously introducing alternative energy solutions across the different transportation methods it uses: air, road and maritime.
In line with this, a test campaign of renewable fuel has been launched on the route Saint-Nazaire-Tunis-Naples at the end of December 2022, which will run for 18 months.
Provided by Finnish oil refining company Neste and produced in Rotterdam, the renewable diesel fuel is made of hydrotreated vegetable oil (HVO) which contains no fossil fuels or additives.
This type of diesel is, next to the vegetable oils, produced from waste, residue oils and fats, such as used cooking oil. HVO fuel comes in all kinds of blends. It can be used both pure (100% concentration), as well as blended in any ratio with e.g. fossil diesel.
The fuel will be used for the first time on the Airbus vessel Ciudad de Cadiz.
The 126-meter-long Ciudad de Cadiz is a roll-on/roll-off (RoRo) ship built in 2009 and it is currently sailing under the flag of France. It is operated by French company Louis Dreyfus Armateurs (LDA), and carries major components for the A320 family between its production sites. 
During the 18-month test campaign, around a third of the total fuel (around 330 tons) is expected to be renewable, which is expected to reduce CO2 emissions by up to 20% per trip compared to fossil fuel.
In one year, on this route only, Airbus aims to save around 6,000 tons of CO2, according to the company.
This test campaign will enable Airbus and its partners to evaluate the performance of the renewable fuel and the vessel's engine, and confirm how much it has been able to reduce its CO2 emissions. 
Biofuels can be used on vessels without changing engine specifications, which makes them the most 'technologically ready' of existing alternative zero-emission fuel options.
They are being used in the form of drop-in fuels, such as HVO or blend-in fuels such asFAME (fatty acid methyl ester) or as alternative fuels in specialty engines such as biomethanol. The major disadvantage is the insufficient availability of these fuels as well as strong competition from other sectors such as aviation. Sustainable production is another factor that requires attention.