Aker BP transfers Ivar Aasen operations to onshore control room
Norwegian E&P player Aker BP has become the first company on the Norwegian Continental Shelf to operate a staffed platform from an onshore control room, according to the company's statement on Wednesday.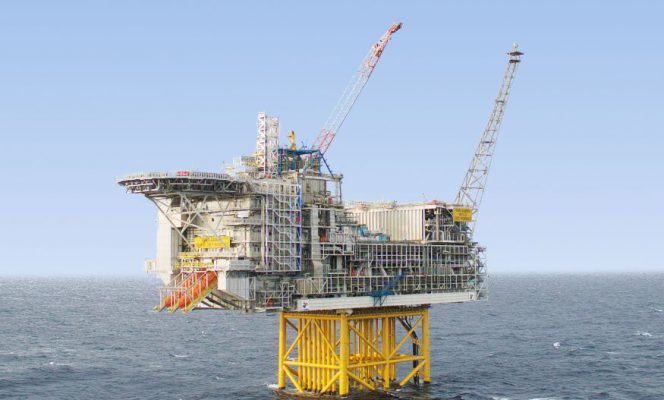 ---
Aker BP said that the Ivar Aasen platform in the North Sea was now operated from the company's offices in Trondheim.
In addition to monitoring facilities, production, equipment, and following up everything that takes place on the field, the control room plays an important role in activating work permits and for the arrival of vessels and helicopters within the 500-meter zone.
The company added that Ivar Aasen was constructed with two identical control rooms – on the platform and in Trondheim. The plan has always been to move the control room to land. Other offshore staffing on the field will remain as before.
"There is a lot to be learned from this new method of managing the activity, both for Aker BP and for the industry. Aker BP sees considerable potential for increased revenues because the subsurface experts are closer to the control room, which can give better mutual understanding and common goals," Aker BP said.
It is worth reminding that Aker BP received consent from the Norwegian offshore safety body, the Petroleum Safety Authority (PSA), to use the onshore control room for the field back in mid-November 2018.
Ivar Aasen
Discovered in 2008, the Ivar Aasen field is located in the northern part of the North Sea, about 175 km west of Karmøy. The water depth is about 110 meters. It contains around 186 million barrels of oil equivalent (boe).
The field started oil production on Christmas Eve, December 24, 2016, four years after the PDO was submitted to Norwegian authorities.
It was developed as a stand-alone platform for partial processing and water conditioning and injection, with the transfer of the multiphase hydrocarbon mixture through two pipelines to the neighboring Edvard Grieg field for final processing and export.
The economic life of the Ivar Aasen field could be 20 years, depending on oil prices and production development.
The partners in the field are Aker BP with a 34.7862% interest, Equinor with a 41.4730%, Bayerngas Norway with a 12.3173%, Wintershall Norway with a 6.4651%, VNG Norge with a 3.0230%, Lundin Norway with a 1.3850%, and Okea with a 0.5540% interest.
Related news
List of related news articles