Aker Solutions in Johan Sverdrup hook-up
Norway's Aker Solutions has, together with Kvaerner, secured additional hook-up and commissioning work for Equinor's Johan Sverdrup field offshore Norway.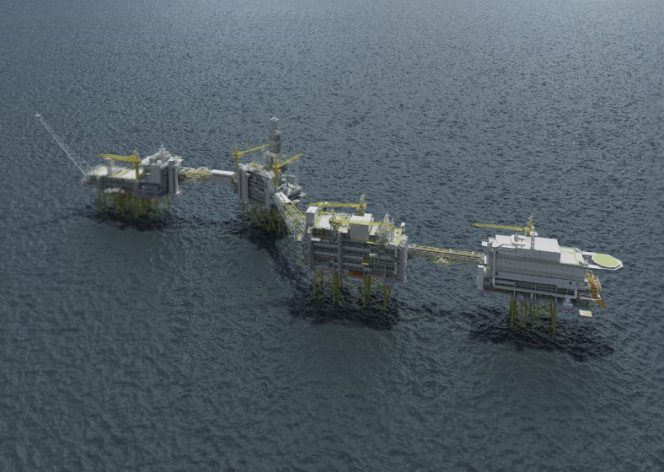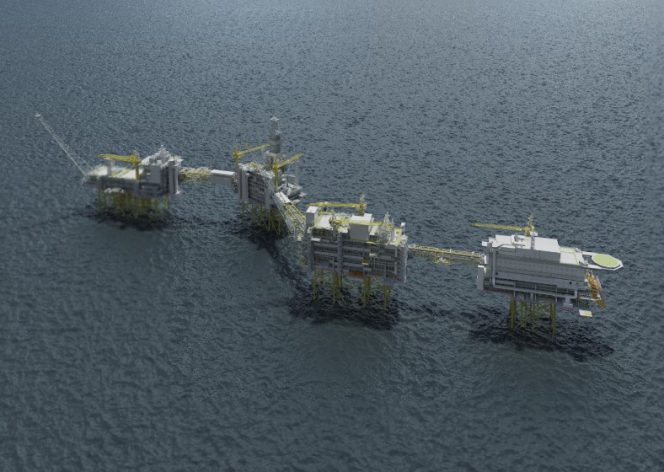 Aker Solutions provide hook-up and commissioning assistance of the field's utility and living quarter platform, as well as the preparatory offshore work connected with the phase two modifications of the riser platform.
The company said the new scope will be executed by Aker Solutions in a split operation model with Kvaerner.
The work will primarily consist of planning, management, and hook-up of the Johan Sverdrup utility and living quarter module. It will also include the hook-up work in connection with the phase two modifications of the riser platform.
According to the company, the preparation work starts this fall and will involve about 40-50 people from Aker Solutions, Kvaerner, and Equinor, rising to 300-400 people working in rotation offshore on the project.
Offshore work for the utility and living quarter platform is scheduled to begin in the second quarter 2019.
To remind, Spanish Dragados Offshore has recently delivered the final jacket for the Johan Sverdrup. This 7,600-tonne steel jacket will support the living quarter platform.
The living quarter platform jacket is the only one of four Johan Sverdrup jackets not built by Norway's Kvaerner.
Kvaerner has already delivered the three largest and most complex substructures out of four for the first phase of the Johan Sverdrup project.
Topside installation in 2019
The giant Johan Sverdrup oil field in the North Sea offshore Norway will be developed in two phases.
The first phase involves the establishment of a field center consisting of four platforms, including a utility and living quarters platform, a processing platform, a drilling platform and a riser platform. The platforms will be interlinked by gangways.
Equinor installed the first of four topsides on the North Sea development – the riser platform topsides – in late April. In early June, Allseas' Pioneering Spirit single-lift installation/decommissioning and pipelay vessel installed the 22,000 t drilling platform topsides for the Johan Sverdrup project.
The Pioneering Spirit will return to the field in the spring of 2019 to install the 26,000 t process platform topsides and the 18,000 t living quarters platform topsides.
Johan Sverdrup production start-up is scheduled for end 2019 with production capacity estimated at 440,000 barrels of oil per day.
As for the second phase of the development, the field development plan is expected to be submitted later this month. Read more on that HERE.