Aleron enters U.S. offshore energy market with SEA.O.G Offshore partnership
Scottish-based ROV and tooling specialist Aleron has signed a partnership agreement with the U.S. offshore services provider SEA.O.G. Offshore to bring its intelligent AUXROV system to the offshore energy market in the United States.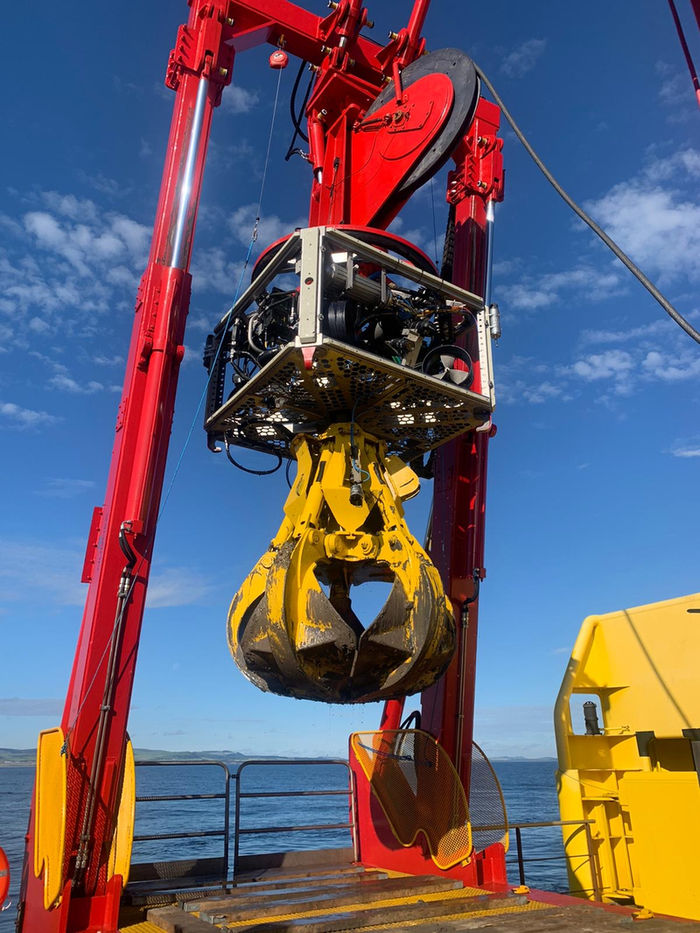 The new partners will collaborate to bring Aleron's intelligent AUXROV system to SEA.O.G Offshore's key market network in the United States region, with clients benefiting from fast system access and extensive technical support.
With a five-year track record, the Aleron AUXROV system delivers power and positioning for underslung tools, including, Rock Grabs, Mass Flow Excavation Tools, Rock Bag Deployment frames and cutting tools.
According to Aleron, the AUXROV has the capacity to control tools conventional remotely operated vehicles (ROVs) are unable to operate, offering users a multipurpose system to support a diverse range of applications including, wind farm, decommissioning and unexploded ordnance (UXO) surveying.
Mike Arnold, director of SEA.O.G Offshore, said: "This equipment and Aleron's depth of experience gives us the leading edge in the deployment and operation of the specialist tooling needed in both the offshore renewables, and oil and gas markets.
"Smart thinking and innovation are the future for our industries and both companies are certainly leaders in their fields in this respect. SEA.O.G Offshore are early adopters of this technology and pleased to be the first to bring this type of equipment to market in the Americas".
Gary McConnell, managing director at Aleron, added: "We see the potential for the AUXROV in the U.S. renewables, oil and gas and fishing markets. By partnering with SEA.O.G Offshore we can hit the ground running with storage, technical/project support, access to vessels and more. Our intention is to have an AUXROV available locally in the coming months".
The announcement follows a series of strategic global partnership agreements for Aleron in the past 12 months, including global marine engineering services company, Ripen Marine Contractors and Norway-based global rental specialist, RTS.