All foundations, subsea cables installed at Formosa 2
All 47 wind turbine jacket foundations and all subsea cables are now in place at the Formosa 2 offshore wind farm in Taiwan. The wind farm also has more than half of its wind turbines installed so far.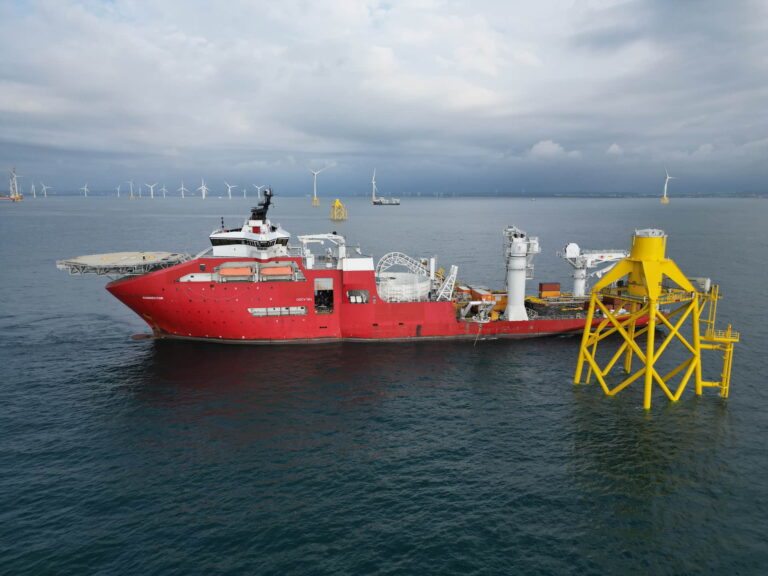 The final jacket foundation was installed on 26 August, with the subsea cable works reaching completion on 1 September, said the consortium behind the project, which comprises JERA, Macquarie's Green Investment Group (Corio Generation), and Swancor Renewable Energy (SRE).
The installation of the final jacket foundation came shortly after all 188 pin piles were installed.
Furthermore, 27 of the total 47 Siemens Gamesa 8 MW wind turbines are now also in place, eight of which are already generating power to the national grid.
The installation of the jacket foundations and subsea inter-array cables began in April and May, respectively, and the turbine installation commenced at the beginning of June.
The wind farm produced first electricity this Summer.
Jan De Nul, the EPCI contractor for the project's foundations and subsea cables, subcontracted EEW to produce the pin piles, Saipem and Sembcorp to deliver the jacket foundations, and Seaway 7 to install both at the Formosa 2 project site.
The jackets were designed and constructed specifically to suit the geological and metocean conditions at the project site, located off the coast of Miaoli County in northwestern Taiwan, according to the project consortium.
The foundations are connected by 47 sections of inter-array cables with a further four export cables transmitting the power to the onshore electricity grid. The combined total length of installed subsea cables is 114 kilometres, all rated at 69 kV.
Once fully commissioned, the 376 MW offshore wind farm will supply power to approximately 380,000 households.
Subscribe
Offshore Energy daily newsletter