AMSA: ROUV Locates 12 Containers Lost from YM Efficiency
A total of twelve containers lost from the containership YM Efficiency have until now been located and imaged by the remotely operated underwater vehicle (ROUV), the Australian Maritime Safety Authority (AMSA) said.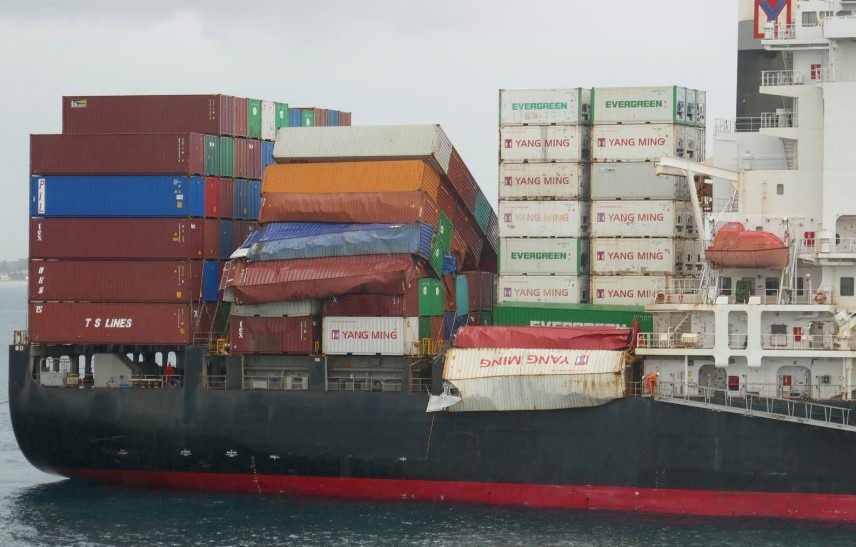 Following the first ROUV assessment of the containers at the beginning of December 2018, three targets of interest were located and imaged. The operations recommenced on January 12, 2019, and resulted in finding an additional nine containers.
The AMSA intends to assess the imagery collected by the ROUV to determine whether the containers can be recovered. The ROUV operations will continue over the coming weeks as weather conditions permit, the authority said.
In November, the AMSA signed a contract to commence operations with ROUVs to investigate the containers lost from the Liberian-flagged vessel. The incident occurred due to heavy weather conditions about 30 kilometers southeast of Newcastle, Australia, in June 2018.
The ship's insurers and operators conducted survey operations in the area in July, which located approximately 37 containers. There have been significant delays in further search operations caused by weather and sea conditions. While activities recommenced in October, AMSA's analysis of the completed surveys indicated that there were as many as 42 containers still missing.
As informed, AMSA will be seeking to recover all costs associated with the search and any recovery operations from the Taiwanese shipowner Yang Ming.
The below video shows some highlights from the ROUV operations in December. Some of the containers found appear to be severely damaged with large sections of containers and their contents spread around the sites.
Video Courtesy: AMSA