APL Vancouver Hit by Fire off Vietnam
The Singapore-flagged containership APL Vancouver suffered fire in the early morning hours of January 31, while it was sailing from Shekou to Singapore.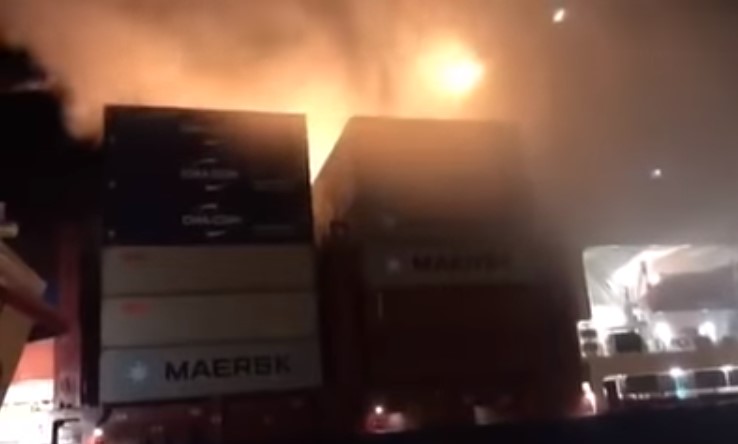 The source of the fire aboard the 115,060 dwt vessel is currently unknown, and no dangerous cargo has been loaded in the cargo hold as per the stowage information.
APL Vancouver still had signs of fire aboard on February 3 and firefighting action continued, OOCL cited data from the ship's operator, Singapore-based container shipping company APL.
The company earlier informed that emergency response procedures were immediately activated by the APL team, adding that the company established continuous contact with the vessel's Master and local authorities to coordinate all necessary actions to ensure the fire is safely and promptly extinguished.
The vessel was being attended by the Vietnamese Maritime Rescue Coordinating Center, fire fighters, firefighting tugs and a salvage master. APL Vancouver remains at anchorage off the Vietnamese coast.
APL could not confirm which containers were involved in the fire nor the condition of containers and cargo onboard the vessel.
There were no reports of injuries to the crew members aboard the 2013-built containership.
Unconfirmed media reports suggested that the vessel was loaded with around 4,500 containers at the time of the incident, more than a hundred of which were carrying hazardous materials.
World Maritime News Staff