Aquaterra installs Trinidad and Tobago's first conductor supported platform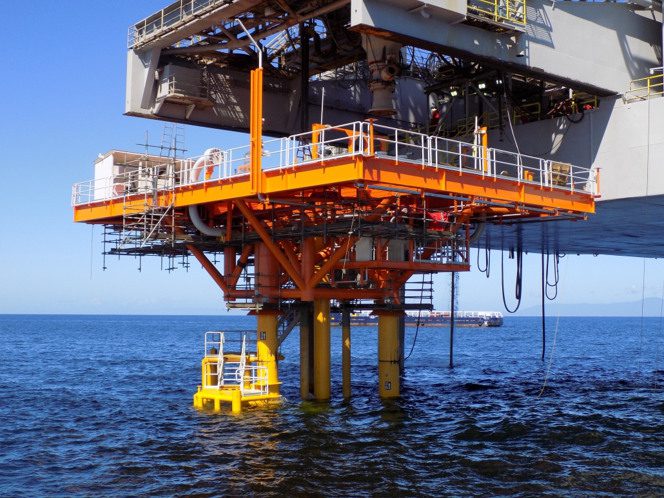 Aquaterra Energy, an offshore engineering solutions provider, has completed the delivery of a Sea Swift conductor supported platform (CSP) for DeNovo Energy in the Gulf of Paria, offshore Trinidad and Tobago. 
This is the first platform of its kind to be installed in the country and it was completed in just ten months, Aquaterra said in a statement on Tuesday.
Located in the Iguana field, the Sea Swift was installed from a jack-up rig in 27 meters water depth, accommodating up to four wells and includes local power generation, manifolds and a control system. To meet the tight delivery timetable, the design phase of the project overlapped with the fabrication of the Sea Swift, which was built by Chet Morrison Contractors who also designed and installed the Iguana pipeline to shore.
Aquaterra also said that the drilling of the first of a three-well development campaign has started, using the Well Services Rig 110.
Aquaterra's Sea Swift platform has been installed across a number of shallow water locations, including three in West Africa, one in Egypt and one in the Far East. Its deepest deployment to date is at 65 meters water depth using two subsea structures, offshore Peninsular Malaysia. It is also the largest known CSP in terms of topside weight at more than 400 tonnes fully laden, the company said.
Stewart Maxwell, Technical Director of Aquaterra Energy said: "The Sea Swift platform is an ideal solution for shallow water field developments, such as Iguana."
"The promise of a more efficient and tighter delivery envelope is an attractive option for operators looking to accelerate the journey to first oil and natural gas in marginal field developments," added Maxwell.
"As the price of fabricated steel has fallen, it means the straight cost differential between a conventional jacket and a Sea Swift is also falling. The overall cost savings really come to the fore when using smaller and more agile fabrication yards, and a jack-up for installation ensures simpler project management and reduced risk."