Argeo orders Eelume autonomous snake robot
Norway's Argeo is expanding its autonomous underwater vehicle (AUV) fleet with Eelume's autonomous snake robot, in what is the first commercial contract to be signed for the technology.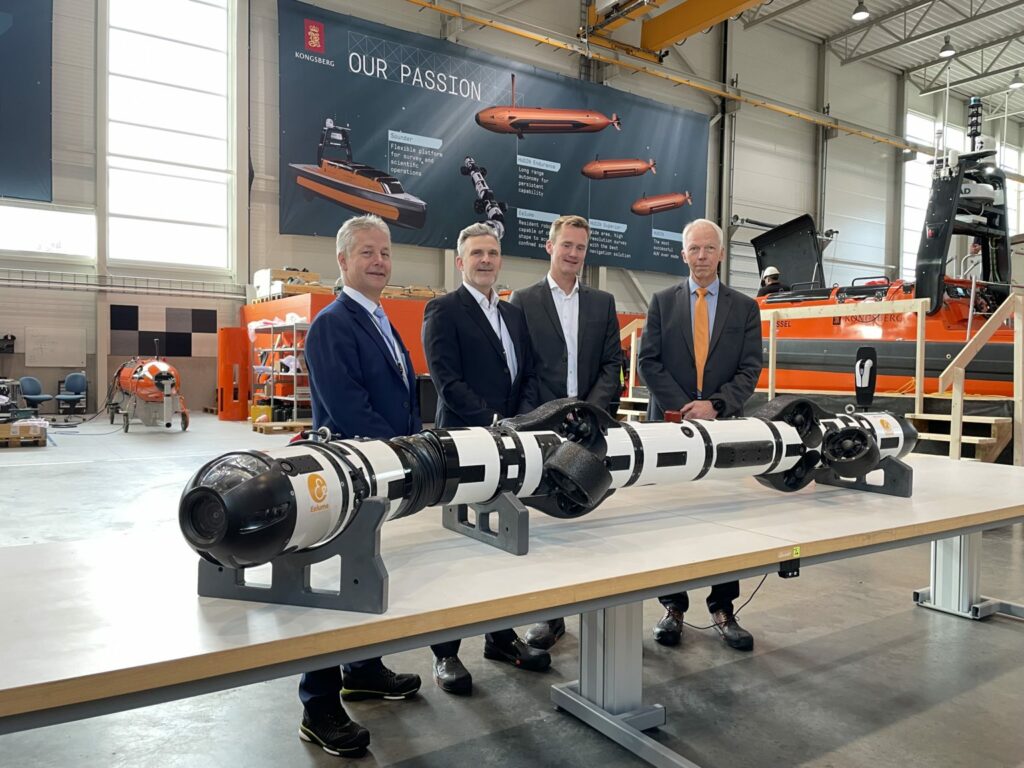 Acquiring the Eelume robot is said to be part of Argeo's strategy to transform the ocean space inspection industry through robotics, sensors, and data analytics technology, reducing the operational carbon footprint while making inspections more efficient and cost-effective.
The ultra-flexible AUV has been developed with the assistance of Kongsberg Maritime, which remains a majority shareholder in the venture.
It is expected to be operational by the end of December by partially Kongsberg-owned Eelume.
According to Argeo, in operation, one Eelume robot can typically provide a serviceable footprint of 50-75 km2. The company is proposing matching the technology with its unmanned surface vessels (USVs), making the Eelume an effective mobile survey solution complete with deployment and recovery system.
"We believe that this is just the beginning of a major shift in how the industry conducts underwater operations. There is a need in the market for this type of solution, and we anticipate a significant requirement for more robots of this type in the long term," said Trond Crantz, Argeo CEO.
"In addition to lowering carbon footprint and increasing efficiency, Eelume technology will enable Argeo to significantly reduce the costs related to inspection, light intervention and monitoring (IMR) of subsea assets and infrastructure. Currently, 90% of these costs are vessel-related. Implementing Eelume as a resident inspection tool for Offshore Wind and Oil & Gas will replace up to 70% of vessel activities."