Asia appeals to Minesto

Putting the spotlight on the importance of marine energy Asia, the fourth Asian Wave and Tidal Energy Conference (AWTEC) – being held in Taipei – served also as a showcase for a European tidal energy kite being developed by the Swedish company Minesto. Grabbing the attention of nearly 100 visitors, the model could soon be outshined by the actual Deep Green tidal kite set to 'take off' of the coast of Taiwan, according to the company's Chief Executive Martin Edlund.
Restating Minesto's plans to develop a tidal energy demonstration project in Taiwan, Edlund also focused on the prospects of Deep Green technology in the country during the speech held at AWTEC 2018.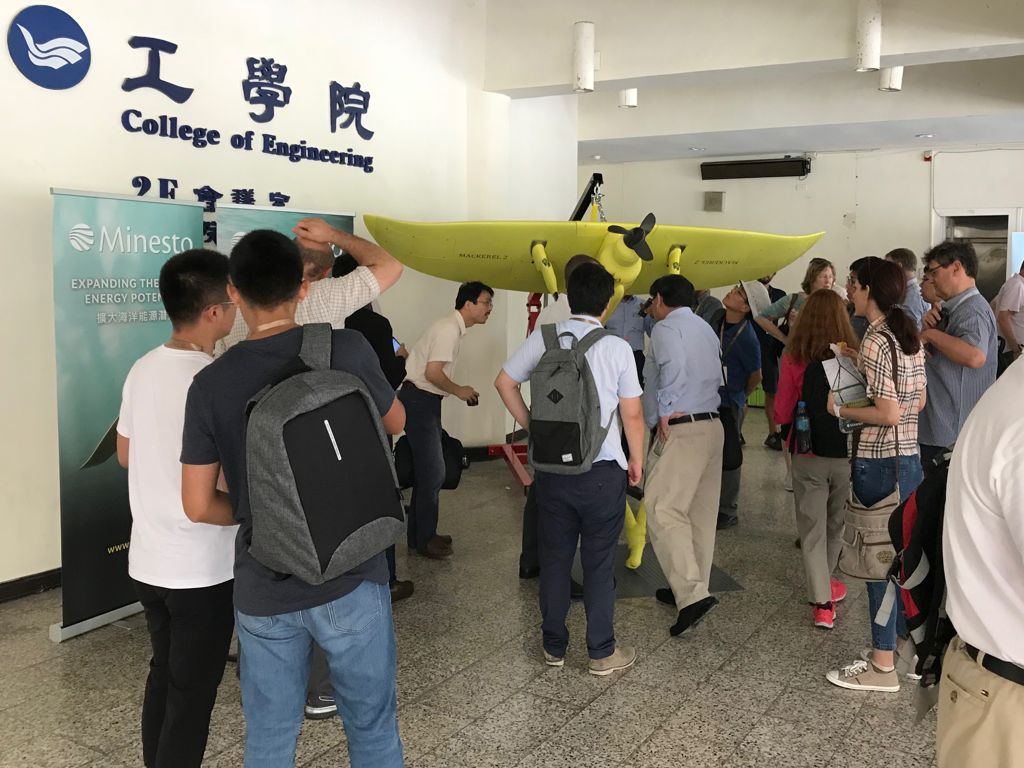 Showing particular interest for the aspect of tapping in to the continuously-flowing Kuroshio current, Minesto reaffirmed that Taiwan is one of its prioritized entry markets having already established the subsidiary in the country.
This year's edition of AWTEC was wrapped up with a technical tour to National Taiwan Ocean University's marine energy site in Keelung Island – also the location where Minesto plans to deploy its Deep Green tidal energy device. For now, however, the site only featured a presentation of the device scale model, which – in Minesto's words – 'attracted a lot of interest'.
"The feedback we have got from various stakeholders here in Taipei has been great. This conference really highlights the importance and need of marine energy in Asia and the numerous opportunities available, from large-scale array installations to off-grid applications such as island communities and aquaculture.
"We're very happy with the dialogue we've had and the relationships we've built with different stakeholders this week in Taipei," said Martin Edlund.
As reported earlier, Minesto announced plans for commercial-scale installation of Deep Green technology in Taiwan in November 2016, when the company signed a collaboration agreement with the Research Center for Ocean Energy and Strategies (RCOES) at National Taiwan Ocean University.
The first phase of the collaboration covers the installation of a quarter-scale Deep Green power plant at the existing RCOES test site in Keelung, while the second phase involves developing potential sites for commercial-scale installation, Minesto reported earlier.
Upon signing the agreement, Minesto also noted that some potential sites had been already identified.
To remind, Minesto performed initial commissioning sea trials of the 500kW Deep Green tidal device off the coast of Holyhead in North West Wales, and is now conducting further testing before the second commissioning phase to verify the power take-off system and electricity generation.