Austal Delivers New Ferry to Molslinjen
Australian shipbuilding company Austal has delivered a new vehicle passenger ferry to Danish ferry operator Molslinjen.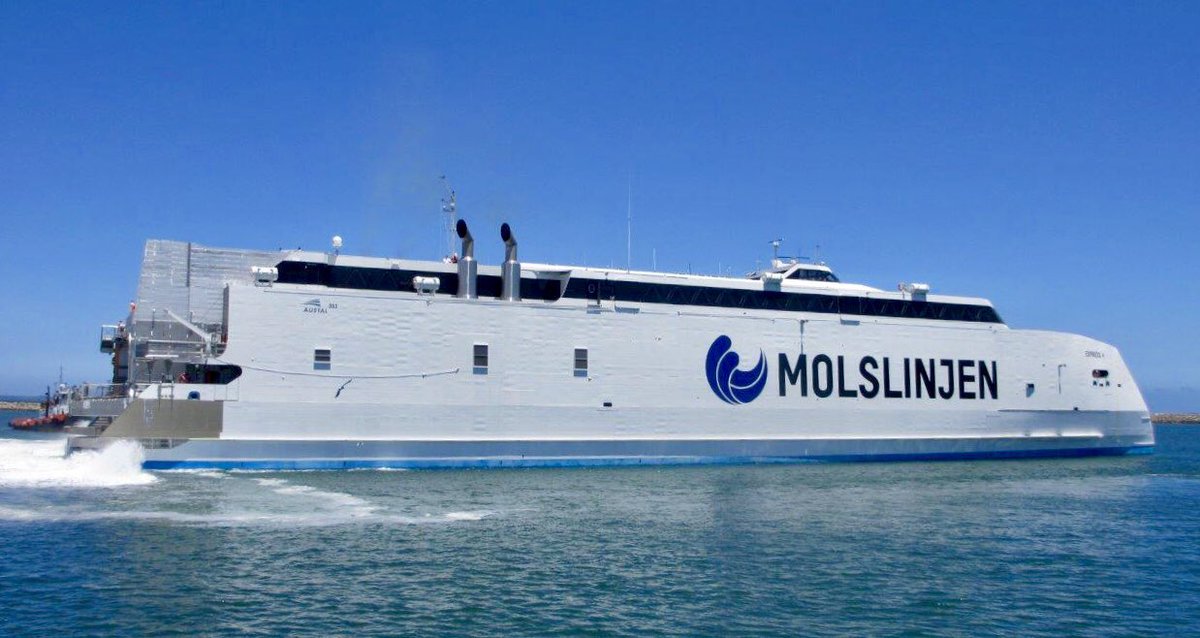 As informed, the ship, to be named Express 4, is the largest commercial ferry by volume Austal has ever built at its Henderson shipyard.
Construction of the AUD 109 million (USD 79.2 million) ferry commenced in 2017, using an enhanced design based on the shipbuilder's catamaran platform, but with a new optimized hull shape and vessel weight minimization solution to deliver better performance and greater fuel efficiency.
Congratulation to all the team who worked hard on the design and build of the 109m #Express4. Today she sailed for Denmark ?? to join the #MOLSLINJEN fleet.⚓️ #auspol #ausmanufacturing #shipbuilding #exports #catamaran #shipspotting pic.twitter.com/WAUc0s9FST

— Austal (@austal) January 30, 2019
The 109-meter vessel can carry up to 1,000 tons and is capable of transporting more than 1,000 passengers and 425 cars. It will operate at speeds up to 40 knots and during testing achieved a top speed of 47.8 knots (88km/hour), powered by four engines.
"The design and engineering enhancements … will enable Molslinjen to achieve lower operating costs and deliver an enhanced passenger experience, two of the most important factors for global operators of large, high speed ferries," David Singleton, Austal CEO, said.
The official delivery of Express 4 to Molslinjen marks the start of a 27-day voyage from Henderson to its home port in Odden in Denmark, via Sri Lanka, the Suez canal and Malta.
The vessel is expected to commence regular ferry services in the Kattegat Sea from mid-March 2019.