Australia's east coast LNG producers working with govt on domestic supply shortages
Australia's east coast liquefied natural gas (LNG) exporters have agreed to further work with the Federal Government to help counter domestic gas supply shortages.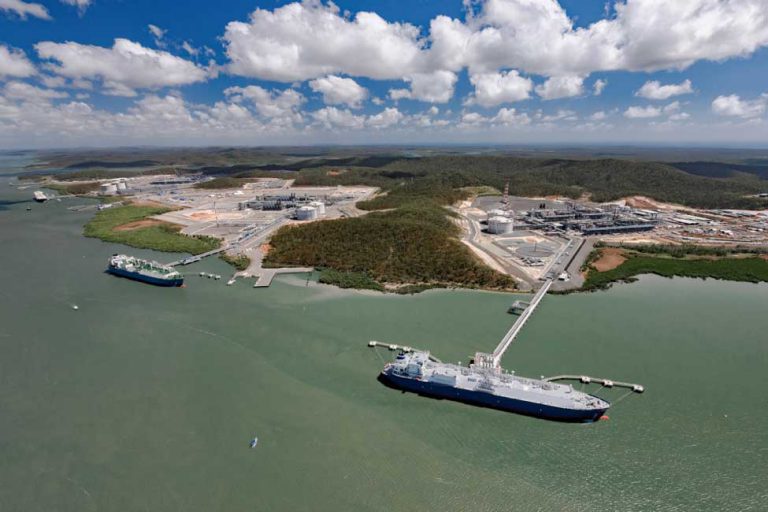 Resources Minister Matt Canavan on Wednesday met with the east coast gas producers at a second Ministerial roundtable meeting aimed at "securing reliable and affordable domestic gas supplies for Australian users," according to a statement by the minister's office.
The roundtable was part of the ongoing consultation on the Australian Domestic Gas Security Mechanism (ADGSM).
Australia announced last year the mechanism under which it could restrict LNG exports, in a bid to ease domestic shortages which it claims have been pushing prices higher in Australia.
"Today's conversation was about what more can be done to bring on new domestic gas production and gas supply," Canavan said in the statement.
"A few weeks ago I heard directly from gas users about their real world experiences of gas prices and availability. I put these concerns to gas producers and highlighted the critical importance of the gas industry itself taking action to boost production before I make any decision on controlling gas exports next year," he said.
Canavan added that the government has had productive discussions about the existing agreement with the east coast LNG exporters to guarantee domestic supply for 2019 and options for ensuring supply in coming years.
"There was also in principle support for recommitting to the heads of agreement that provides domestic gas users with a first option to buy uncontracted gas. The government will seek to finalise a new agreement with the industry in the coming weeks," he said.
APPEA says gas producers delivering supply for local customers
In a related statement issued on Wednesday, the Australian Petroleum Production & Exploration Association (APPEA) "welcomed the constructive discussions" between the government and leading gas producers.
APPEA Chief Executive Malcolm Roberts said in the statement that initiatives by the industry had boosted domestic gas supply and put downward pressure on wholesale gas prices.
"A co-operative approach over the past year has been successful for government, industry and customers," he said.
"The export controls introduced last year were not needed to ensure supply in 2018 and will not be needed in 2019," according to Roberts.
The three LNG projects on Curtis Island offshore Gladstone have contracted to sell 305 petajoules (PJ) of natural gas to domestic customers in 2018 – about half of east coast demand – and are likely to do the same in 2019, the statement noted.
Companies operating from offshore Victoria, South Australia and other Queensland gas projects supply the rest of demand.
"Over the last year, we have seen more supply and lower prices with customers typically receiving multiple offers. But the fact remains we need new supply, especially in southern states," Roberts said.