Avance Gas keeps divesting older VLGCs to renew fleet and improve fuel efficiency
Norway-based liquefied petroleum gas (LPG) transporter Avance Gas has signed an agreement to sell another very large gas carrier (VLGC) as it is renewing its fleet.
The company agreed to sell the 2009-built VLGC Promise with a time charter attached. The vessel is expected to be handed over to the new owner during the fourth quarter of 2022.
According to Avance Gas, the sale of VLGC Promise will generate approximately $20 million in net cash proceeds and a book profit of approximately $7.5 million at delivery.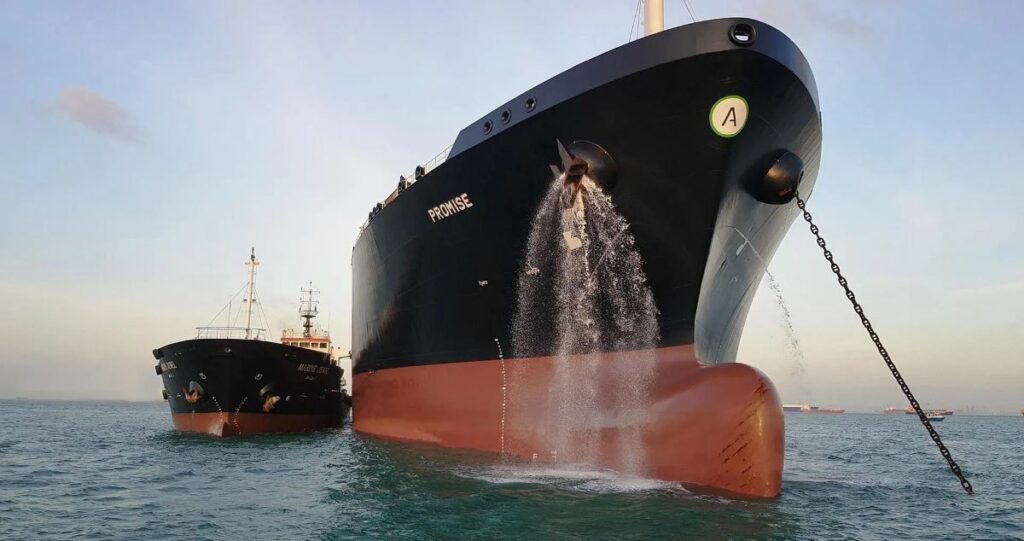 This is the third 2008-9-built VLGC that the company has sold during 2022, which resulted in reducing the average age of its fleet and improving the fuel efficiency and emissions of the overall fleet.
In the same statement, Avance Gas also announced a new 12-month time charter for the 2015-built non-scrubber ship Pampero.
The contract is replacing the remaining duration of the time charter attached to VLGC Promise and thus maintaining the contract coverage for the fleet.
In December 2019, the company entered into shipbuilding contracts for two 91,000 cbm LPG dual-fuel VLGCs with South Korea's Daewoo Shipbuilding and Marine Engineering (DSME).
Avance Polaris, the first out of two vessels, operates on a time charter agreement for a period of two years to energy major TotalEnergies.
The initial order was soon followed by another shipbuilding deal for two more vessels at the same shipyard.
In April 2021, Avance decided to add two more 91,000 cbm LPG dual-fuel VLGCs to its order, rounding to a total of six vessels.
On 31 August 2022, the shipowner revealed it had raised long-term financing for the two last remaining LPG dual-fuel VLGC newbuildings, which are scheduled for delivery in the second half of 2023.
The vessels are capable of burning LPG and will have larger cargo intake, reduced bunkering time and significantly lower CO2 emissions with an estimated reduction of 39,5% compared to a 2010 Korean-built VLGC design at 16 knots, Avance Gas said at the time.
The vessels are also intended to be prepared for ammonia as fuel as the company looks to position itself for a zero-carbon fuel solution as soon as the technology is ready and feasible.
Follow Offshore Energy's Clean Fuel on social media: