AW-Energy strengthens WaveRoller patent portfolio
Finnish wave energy company AW-Energy has secured a new patent approval in the European Union for its latest generation WaveRoller wave energy technology.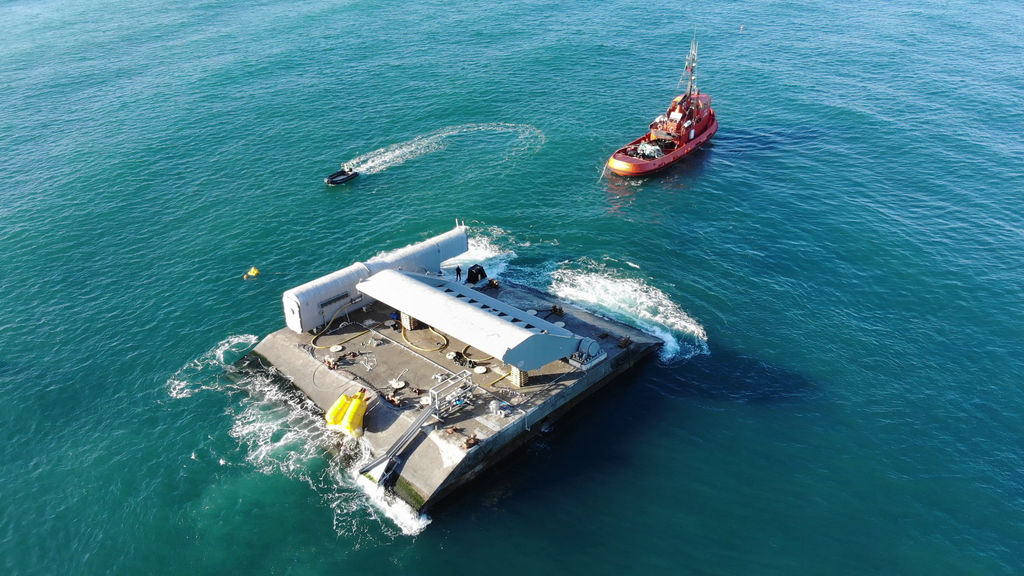 The patent provides AW-Energy with broad intellectual property protection of its latest generation WaveRoller device, including a range of advancements made to the device's system and infrastructure, particularly on failsafe operating improvements to protect against extreme weather conditions.
This latest patent approval comes on the back of increasing advancements in the company's first-of-a-kind WaveRoller device. The EU patent approval is said to add to further credibility to the established patent awarded by the United States Patent and Trademark Office (USPTO).
AW-Energy now has a portfolio of 70 awarded patents plus more than 10 patents pending, covering technologies and different countries, the company noted.
Christopher Ridgewell, CEO of AW-Energy, said: "Finding new solutions is essential to protect our societies from the impacts of climate change. We're working hard to meet these challenges and I am very proud of the innovative team at AW-Energy. We've listened carefully to our customers and developed new solutions that enable our customers to harness their unlimited wave energy resource both safely and reliably".
To remind, AW-Energy recently retrieved its 300kW WaveRoller wave energy converter after being submerged and operating for two years offshore Portugal.
Following the retrieval of the device to the Port of Peniche earlier this summer, which marked the final phase of the trials, AW-Energy's team started the inspection process on the unit before carrying out a detailed examination of all its external and internal components.