AYK Energy opens new unit, one of first orders to go for H2-run vessel retrofit
Andorra-based marine battery maker AYK Energy has opened a new 5000 sqm factory in Zhuhai, China, to boost the company's production capacity.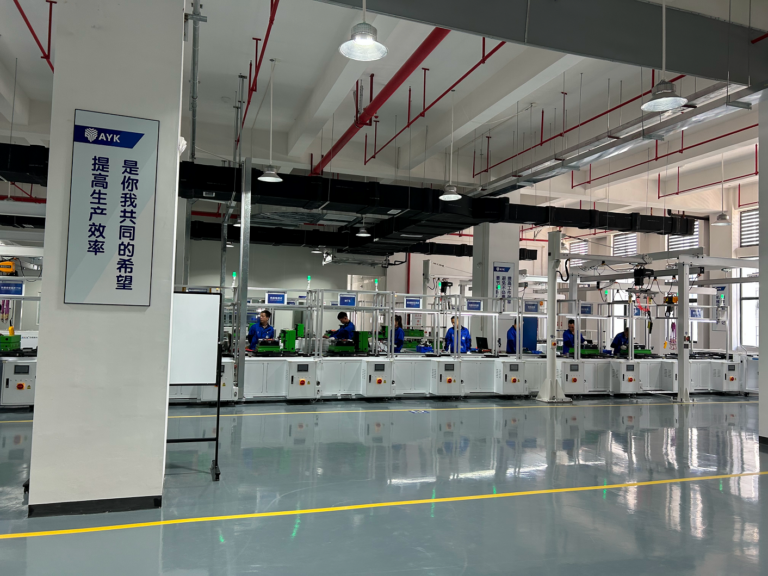 According to AYK Energy Founder Chris Kruger, the factory will ramp up the capacity, using a new automated manufacturing system, to 300 MWH a year, with the ability to scale up to 1 GWH a year.
Kruger claimed: "From here, we can build the highest quality, safest and lowest cost class approved batteries in the world… A critical difference AYK offers is that we are the first manufacturer to secure a type-approved marine battery using LFP – lithium-iron-phosphate cells, instead of the more expensive NMC – nickel, manganese, cobalt cells. This immediately slashes our costs which we can pass on to our customers. LFP is also safer than NMC evidenced by countries like China which does not allow NMC cells to be used for any application that involves transporting people."
Kruger further said that the new automated factory is the first of its kind and can be replicated, adding that there are plans to open factories in Europe and America in 2024, in line with demand to serve the inland waterways and Jones Act markets hungry for green solutions.
"We will be building our full range of seven batteries from high power to high energy from our factory, including the Aries model aimed at electric ferries, tugboats and barges. In addition, we'll be increasing production of our Orion model aimed at OSVs, drill rigs and hybrid tugboats," Kruger noted.
Kruger also said AYK will expand the production of containerized batteries from the factory: "Containerized batteries are set to be one of the biggest innovations in the maritime industry in the next five to ten years. Containerized batteries have multiple benefits. They can be installed easily on deck without taking space below deck and incurring complex battery room safety requirements."
"Furthermore, the retrofit process is simple and does not require the vessel to be out of service for very long. When operational, the batteries can also then be swapped around with fully charged replacements quickly at shoreside charging centers. In addition, the containerized power solution is future-proof. When a new more powerful battery technology is developed, or a different form of power is introduced, the container can be adapted for that purpose."
One of the first projects supplied by the factory is for the Dutch shipbuilder Holland Shipyards Group. Specifically, AYK Energy will supply its batteries for a zero-emission machinery retrofit on the container vessel, FPS Waal, operated by marine transportation service provider Future Proof Shipping (FPS).
According to AYK Energy, the vessel's diesel engines will be replaced with PEM fuel cells, storage for their hydrogen fuel, two AYK high-density DNV-approved Aries 88 lithium batteries and an electric drive train.
The order is the first time that AYK batteries will be used alongside fuel cells, making it a landmark contract for the company, Kruger said.
Follow Offshore Energy's Clean Fuel: