Baker Hughes sinks to $10 billion loss as impairment charges bite
Oilfield services provider Baker Hughes booked a huge impairment charge in the first quarter of the year resulting in a $10 billion loss for the quarter amid a significant decline in oil and gas prices and coronavirus pandemic.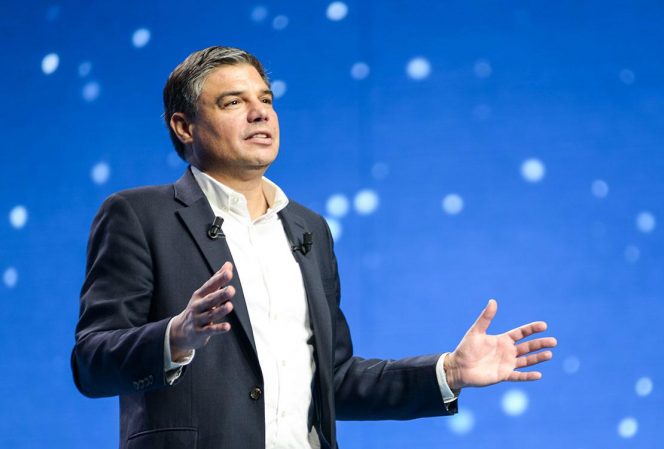 In its 1Q 2020 report on Wednesday, Baker Hughes said that its orders in the quarter were $5.5 billion, down 20 per cent sequentially and down 3 per cent year-over-year.
Its revenues were $5.4 billion for the quarter, down 15 per cent sequentially and down 3 per cent year-over-year
Baker Hughes' GAAP operating loss for the first quarter of 2020 was $16.06 billion, compared to a profit of $176 million in the same period last year.
The company's net loss in 1Q 2020 amounted to $10.2 billion compared to a profit of $32 million in 1Q 2019.
As previously reported, the company's 1Q 2020 results include goodwill, inventory, restructuring, and other impairment charges of over $15 billion.
Lorenzo Simonelli, Baker Hughes Chairman and Chief Executive Officer, said: "During the first quarter, the macro environment changed rapidly. The sudden demand shock from COVID-19 combined with rising global oil supply drove a 67% decline in oil prices during the first quarter.
"Looking forward, the outlook for oil and gas demand and supply appears equally uncertain, and it will largely be driven by the pace of economic recovery from the COVID-19 pandemic and the supply response that ultimately materializes.
Trouble in oilfield services
Baker Hughes is not the only one from its sector to suffer the consequences due to the current market situation.
Other oilfield services providers have also recorded huge losses in the first quarter of the year.
Schlumberger last week took an $8.5 billion charge primarily relating to the impairment of goodwill, intangible assets, and other long-lived assets and reported a net loss of $7.4 billion in 1Q 2020.
Earlier this week, Halliburton recognized a $1.1 billion of pre-tax impairments and other charges to further adjust its cost structure to current market conditions and reported a net loss of $1 billion for the first quarter of 2020.
Navigating through challenges
Simonelli added: "To navigate this challenging environment, we have taken decisive actions in an effort to cut costs, accelerate structural changes, and deploy technology and optimize processes that can lower costs for our customers.
"This includes reducing capital expenditures by more than 20% versus 2019, executing a restructuring plan to right-size our operations for anticipated activity levels and market conditions, as well as continuing to deliver on our portfolio evolution strategy".
Related news
List of related news articles