Basque Government grant backs project to optimize O&M in floating wind
The Basque Government has allocated a grant to a project dedicated to developing floating wind operation and maintenance technologies, including underwater image recognition technology for subsea asset integrity.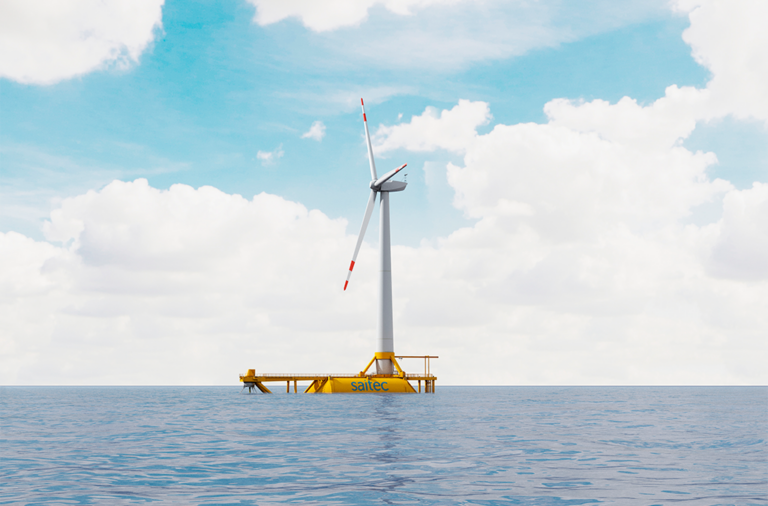 The Integrated solutions for Floating Wind O&M through the development of new technologies (FLOAT&M) is being funded by the Department of Economic Development, Sustainability and Environment of the Basque Government through the HAZITEK2021 Program.
According to project coordinator Saitec, the main motivation of the project is to respond to the challenges that arise within the O&M services in offshore wind energy developments, including the need to improve efficiency, facilitate monitoring of their status and reduce staff interventions.
The main goals of the project are the development of O&M cost models, monitoring systems, digital twins, integral monitoring systems for critical joints, new anti-corrosion coating solutions, as well as new materials for the bearings and bolts of offshore wind towers.
Through the development of new technologies, FLOAT&M intends to take advantage of the knowledge and experiences acquired in research and development related to new equipment such as drones, robots and connectors, digital solutions and new materials and anti-corrosion solutions to offer the offshore wind market a competitive solution based on technology.
Besides Saitec Offshore Technologies, the consortium developing the project is made up of Aeroblade, Alerion, Egoa Energía, Sener, Mugape, Nautilus, Ditrel, Vicinay Cadenas, Lumiker, Vicinay Sestao, CoreMarine, Sidenor, Inalia and Navacel. 
Research centers such as Tecnalia, Tekniker, CEIT, Azterlan, MU, Sidenor I+D and Vicinay Marine Innovation are also participating.
Follow Offshore Energy's Subsea on social media: