BHP agrees to sell oil and gas business to compatriot Woodside
Woodside Petroleum and BHP Group have entered into a merger commitment deed to combine their respective oil and gas portfolios via an all-stock merger.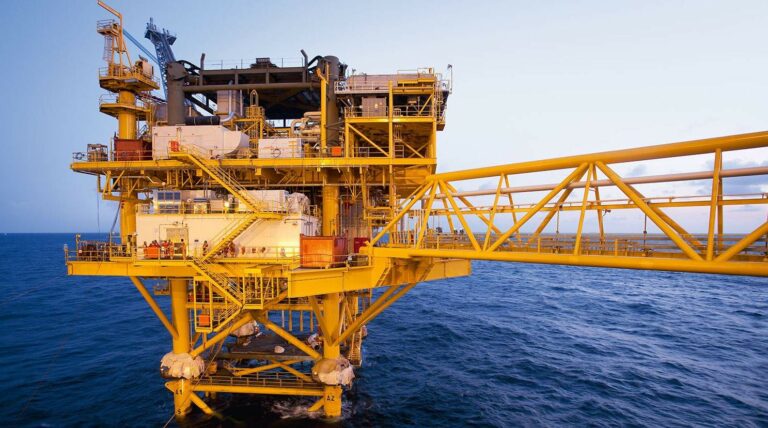 BHP said on Tuesday that, on completion, BHP's oil and gas business would merge with Woodside which would issue new shares to be distributed to BHP shareholders.
The expanded Woodside would be owned 52 per cent by existing Woodside shareholders and 48 per cent by existing BHP shareholders. That effectively values BHP's petroleum arm at about A$18.5 billion ($13 billion), roughly in the middle of analysts' valuations between $10 billion and $17 billion.
The merger is expected to be completed in the second quarter of the 2022 calendar year with an effective date of 1 July 2021. This will create a merged company worth A$38.5 billion ($28 billion).
"With the combination of two high-quality asset portfolios, the proposed merger would create the largest energy company listed on the ASX, with a global top 10 position in the LNG industry by production. The combined company will have a high margin oil portfolio, long life LNG assets, and the financial resilience to help supply the energy needed for global growth and development over the energy transition", BHP stated.
In explaining its rationale, BHP said that the combination of Woodside and BHP's oil and gas business is expected to deliver substantial value creation for both sets of shareholders from across a range of areas and provide greater financial resilience, relative to Woodside's and BHP's standalone petroleum businesses.
Woodside new CEO and managing director Meg O'Neill said: "Merging Woodside with BHP's oil and gas business delivers a stronger balance sheet, increased cash flow and enduring financial strength to fund planned developments in the near term and new energy sources into the future.
"The proven capabilities of both Woodside and BHP will deliver long-term value for shareholders through our geographically diverse and balanced portfolio of tier 1 operating assets and low-cost and low-carbon growth opportunities.
"The proposed transaction de-risks and supports Scarborough FID later this year and enables more flexible capital allocation. We will continue reducing carbon emissions from the combined portfolio towards Woodside's ambition to be net-zero by 2050".
BHP CEO Mike Henry stated: "The merger of our petroleum assets with Woodside will create an organisation with the scale, capability and expertise to meet global demand for key oil and gas resources the world will need over the energy transition.
"Bringing the BHP and Woodside assets together will provide choice for BHP shareholders, unlock synergies in how these assets are managed and allow capital to be deployed to the highest quality opportunities".
The merger comes after a period of speculation and media reports regarding BHP selling its oil and gas business surfacing left and right.
It all started in late July when it was reported that BHP was considering what to do with its oil and gas assets with one of its options being a sale, as the firm was looking to focus on a low-carbon economy.
Woodside Petroleum was the most logical buyer as such a move would increase the company's stakes in key projects, but many investors were against the buy and even reports of the possibility last month caused shares of Woodside Petroleum to drop.
Just last week, BHP fell under increasing pressure to cut its fossil fuel footprint from one of its activist investors, Market Forces, even filing a resolution on the topic for annual meetings in October and November.
This turned out to be unnecessary as Woodside confirmed the speculation on Monday and admitted that it was considering buying BHP's oil and gas business.
It is worth noting that, on a proforma basis, the combined business will consist of a conventional asset base producing around 200 MMboe, a diversified production mix of 46 per cent LNG, 29 per cent oil and condensate, and 25 per cent domestic gas and liquids.
BHP's assets provide a wide geographic reach with production from Western Australia, east coast Australia, U.S. Gulf of Mexico, and Trinidad and Tobago. Also, approximately 94 per cent of production is from OECD nations
The combined business will also have 2P reserves of over 2 billion boe comprising 59 per cent gas and 41 per cent liquids as well as resilient operating cash flows to fund shareholder returns and business evolution to support the energy transition.