Blue X makes pit stop in Aberdeen on its way to Orkney
Mocean Energy's Blue X wave energy converter has arrived at the Aberdeen Harbour for loading at the quayside before its onward journey to Orkney, the Scottish port reported on 13 May.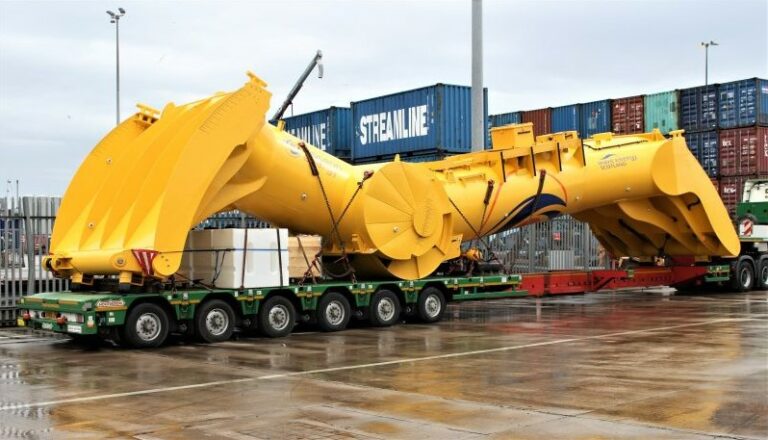 The 20-metre long, 38-tonne wave machine will be initially deployed at the European Marine Energy Centre (EMEC) to undergo sea trials.
After the initial trials, Blue X will be deployed at the centre's large scale Billia Croo test site this summer.
At the beginning of the year, the wave converter was moved from AJS Productions in Fife, where it had been under construction throughout 2020, to Rosyth Port for the completion of the fabrication.
The prototype was unveiled in mid-April.
Next year, Mocean Energy plans to connect the device to a subsea battery which will be used to power a remotely operated autonomous underwater vehicle (AUV).