Blue X wave energy device moves closer to deployment
Edinburgh-based start-up Mocean Energy has made great progress on the construction of its Blue X wave energy device which is nearing completion ahead of spring deployment in Orkney waters.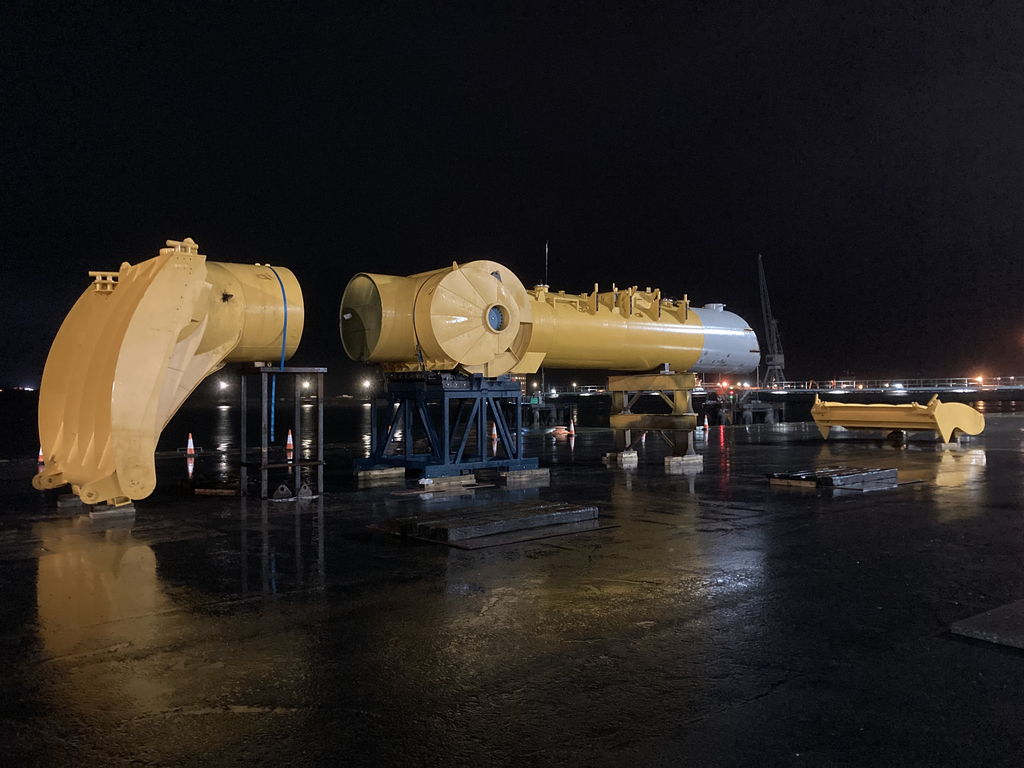 The half-scale Blue X prototype device has been moved earlier this week from AJS Productions in Fife, where it had been under construction throughout 2020.
The device was transported in three pieces to Mocean Energy's quayside site at Rosyth Port in Scotland where the fabrication will be completed.
After that, Mocean Energy will carry out ballasting and wet commissioning, before moving the device to Orkney for sea trials at the European Marine Energy Centre (EMEC).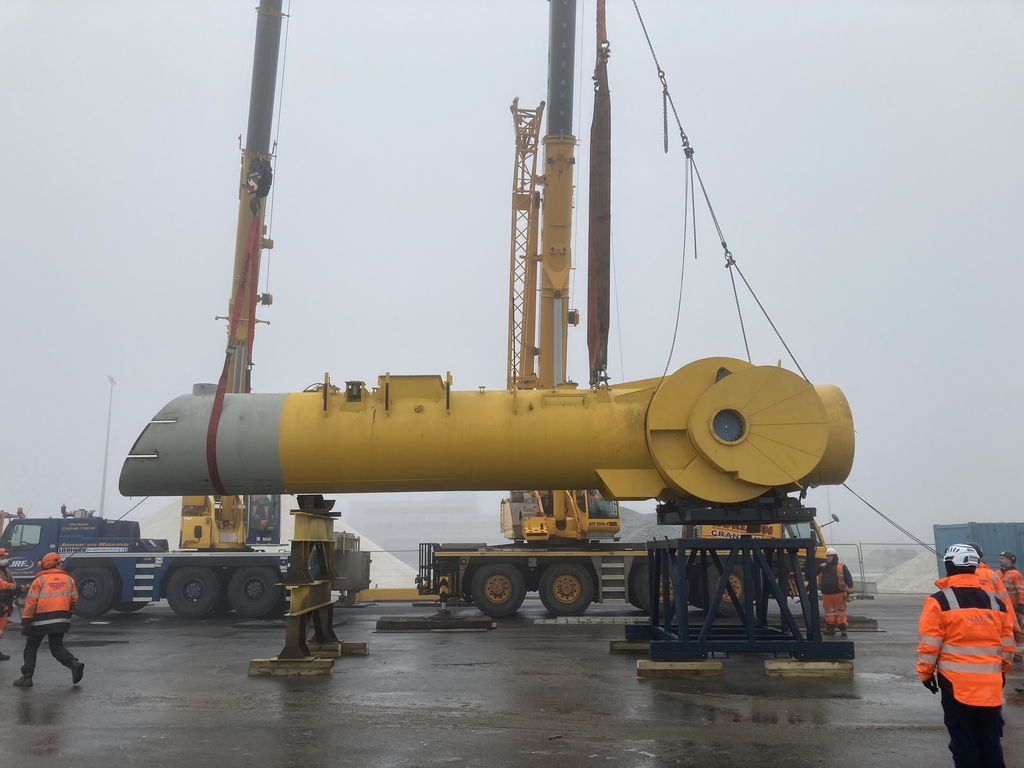 The completed device will be transported in March 2021 to be tested at EMEC's Scapa Flow test site, the managing director of Mocean Energy Cameron McNatt confirmed.
Jon Clarke, Mocean Energy's Project Manager, said: "We are thrilled to be testing our Blue X prototype wave energy converter at EMEC's Scapa Flow test site this coming spring, and we are also developing plans to test the device at the Billia Croo full-scale testing site following the Scapa Flow test".
The deployment and demonstration of the Blue X at EMEC is being funded by Wave Energy Scotland, and supported by Interreg North-West Europe's OceanDEMO project.
The Blue X prototype device is a hinged raft wave energy converter with a novel geometry that improves performance and increases survivability by diving through the largest waves.
The prototype will use a purpose-built power take-off (PTO) generator, C-GEN, designed and built by Edinburgh University – also a recipient of a Wave Energy Scotland grant.
C-GEN is a novel direct-drive generator said to be highly efficient over a wide range of wave conditions.
Tim Hurst, Managing Director at Wave Energy Scotland, said: "This is a great milestone for Mocean Energy and the Wave Energy Scotland programme. We are fortunate to be able to deploy and test our innovative wave energy devices locally at a world leading test site".
Blue X represents a stepping stone towards the company's products – Blue Star, aimed at providing power for subsea equipment, and Blue Horizon meant for utility-scale clean power production.